I couldn't help but feel a little chased out as I sat in the backseat of my friend's Jeep. R and H had kindly invited me over for dinner that night, and although everything was great, it all had seemed a little… rushed. After the table was cleared, our typically fluid conversation became stagnant and punctuated by the significant "time to go" of our frequent empty silences.
The dishes were hastily loaded into the dishwasher.
I shouldered my bag and put on my shoes.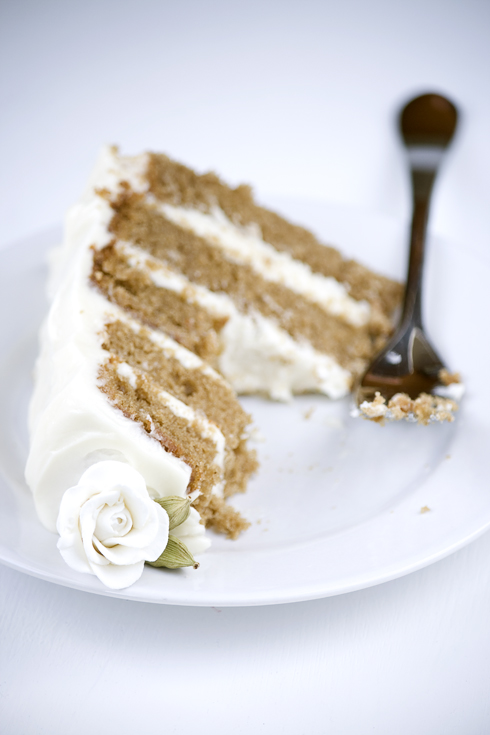 I didn't mind the thought of being alone for most of the night on my birthday. The day lost its charm quite some time ago; losing it's luster like a stifled candle back when I was in my preteen years. I didn't necessarily
want
to be alone, but to be completely honest, I was really looking forward to spending the evening reading the
amazing
cookbooks
R and H bought me (THANK YOU). Even so, lugging my bag down the hall made me feel small and weighted – burdened by the thought that something was wrong between some of my best friends and myself. They'd dropped me so casually…
My loosely-fitted apartment door showed signs of vacancy. No lights were visible around its edges, no sounds spilled from within and its engaged lock signaled my roommate's absence. I twisted my key, completely prepared for the emptiness, but was met with something completely different:
Friends standing around a giant, frosted cookie topped with twenty burning candles.
They started singing.
I started tearing up.
Even now I don't have the words to describe how sweet the whole thing was. The confusing encounter with my friends earlier that night suddenly made sense and I knew that everything was fine.
And it made me realize a few things. I may not have the biggest group of friends, but the ones I do have are amazing. Also, and perhaps more importantly, I'm incredibly lucky just to have them in my life. Sure, our apartment wasn't filled to the brim with people – but that's not how I would have wanted it. My roommate (S, you're awesome) was there along with some of my friends and some of hers.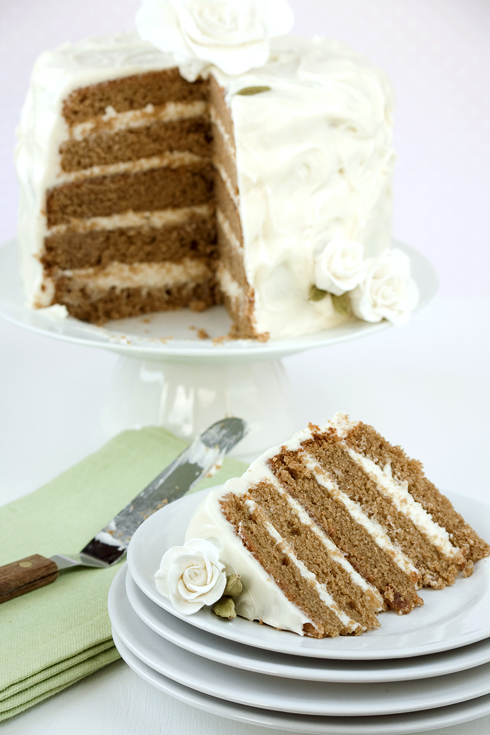 That was enough.
It was perfect.
And we even had a giant cookie to eat!
Chai Cake with Honey-Ginger Cream adapted from Sky High
The taste of chai tea really comes through in this cake. I really enjoyed it and hope to make it again! As a note, the author recommends using chai tea bags (6 of them can be used to replace the cardamom pods, fennel and tea) for the cake, but I couldn't be bothered. I just used the loose black tea and spices that I use for making actual chai.
Chai Cake
1 1/3 c (315 ml) milk
6 Tbsp loose black tea
15 cardamom pods, crushed
1 tsp fennel
1/2″ of ginger, peeled and grated
4 eggs
2 egg yolks
2 tsp vanilla
2 3/4 c (390 g) flour
2 c (398 g) sugar
2 3/4 tsp baking powder
3/4 tsp cinnamon
1/2 tsp salt
1 c (237 g) butter, room temp
Place the milk, tea, cardamom, fennel and ginger in a small saucepan and place over medium-low heat. Bring to a simmer and let bubble for 30 seconds. Remove from heat and let steep 5 minutes. Strain the flavored milk into a bowl pressing the grounds with a rubber spatula to squeeze out as much liquid as possible. Discard the solids and set milk aside to cool.
Preheat oven to 350F. Oil and line three 8″ cake pans and set aside.
In a medium bowl, combine the eggs, egg yolks, vanilla and 1/3 cup of the chai milk. Set aside.
Combine the flour, sugar, baking powder, cinnamon and salt in a large bowl. Beat on low to combine, then add the butter and remaining chai milk. Beat on low speed to blend, then raise speed to medium and beat until light and fluffy. Add the egg mixture in three additions, scraping down the sides of the bowl often and mixing just to incorporate.
Divide the batter evenly among the three pans and bake 26-28 minutes, or until the cakes spring back when lightly pressed in the center. Cool cakes in pans on a rack for ten minutes, then remove the cakes from the pans and wrap in plastic wrap. Refrigerate for at least 4 hours to chill.
Honey Ginger Cream
6 oz (170 g) cream cheese, room temp
6 tbsp (85 g) butter, room temp
1/2 c (118 ml) honey
1/2 tsp freshly grated ginger
3 1/2 c (547 g) confectioners' sugar
Place all of the ingredients but the confectioners' sugar in a large bowl and beat until combined and lightened. Add half of the sugar and whip to combine, scraping down the sides of the bowl. Add the remaining sugar, and beat until fully incorporated.
Assembly
Level the cooled cakes with a long serrated knife. Fill and frost with the Honey-Ginger Cream.