I'd feel like a complete disappointment if I didn't post something for Valentine's Day. So let's do something quick, shall we? A short post, with a single photo, just to let you guys know I'm acknowledging it.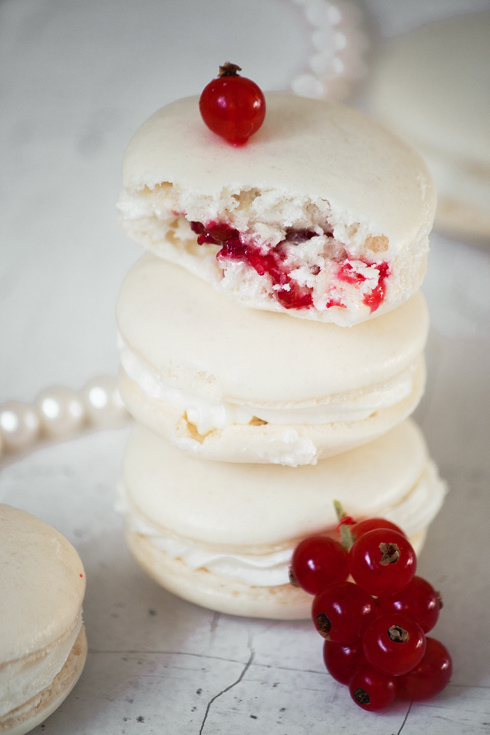 I rang in the evening with finance homework, a bowl of slightly-burned popcorn, and a glass of mead (thanks a bunch, Dad). I've been texting my friends a little more than someone who's studying really should, but hell;
it's a holiday
.
It was a good, productive night, and I'm happy with how it was spent.
And now that midnight's passed, I'm both late for the festivities and too tired to impress. So… Sorry for that!
I hope you had a very happy Valentine's Day however you celebrated. There's plenty of stuff to love in this world, so do yourself a favor: find something and be happy!
Oh – you want a recipe? Um… This is what I've got today:
For starters, what dessert could possibly be more perfect for Valentine's Day? These temperamental buggers are sweet, tart, smooth, cute, and, well, temperamental. But you've got to love them, right?
The macaron shells were made following Stella's foolproof method and recipe, with one part coconut and two parts almond. They were then filled with a quick jelly based on Helene's and scraps of cream cheese swiss meringue buttercream from the freezer.
I hope you'll forgive me for working with something so horribly out of season this week. They were on sale and they were red. The fit was just too good.