Towering over us, he was a monster. Stout, but still somewhere above the mark of six feet, he cast a shadow longer – and wider – than anything around him. And he was stubborn, that guy. Even with the combined might of four adults, he could not be moved. Alone in the middle of the lake, he stood defiant and strong. Firmly planted on a sheet of ice nearly three feet thick, our snowman was a marvel of nature not often seen.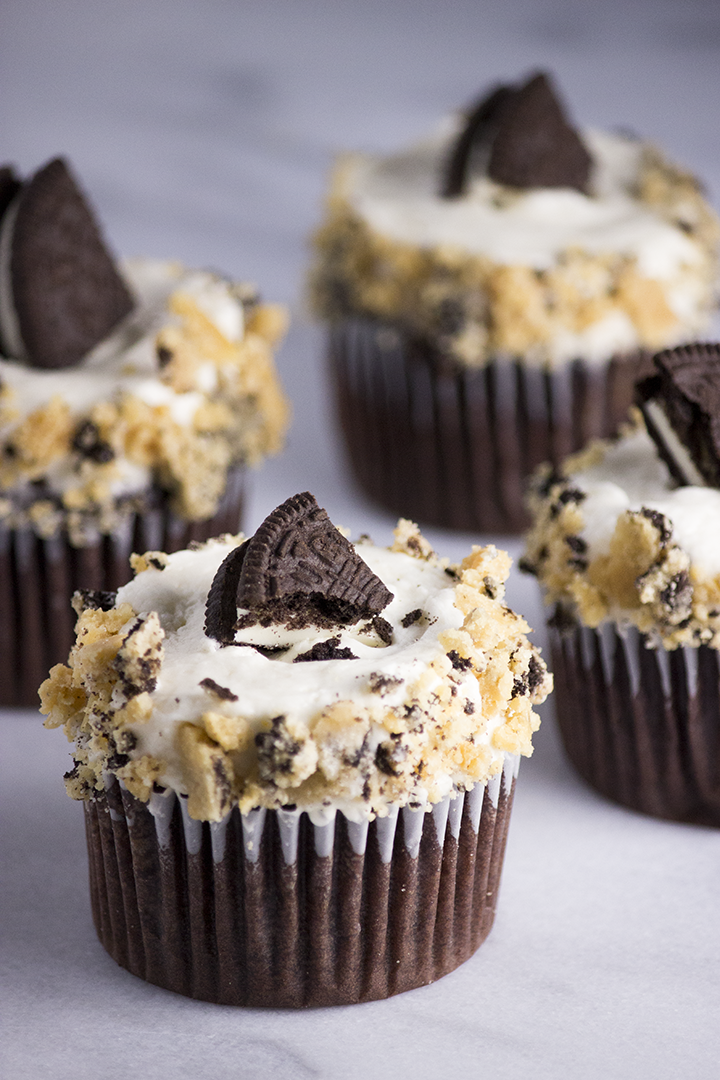 On a slow day of ice fishing, between sips of light beer and greedy bites of fried bluegill, the snowman was our proudest achievement. Apart from, of course, the delicious cookery of my Uncle P, who skillfully manned the fryer all afternoon. I'll admit here: few accomplishments can ever be so good that they come before a good meal – particularly one of fresh-caught fish and hand-cut fries.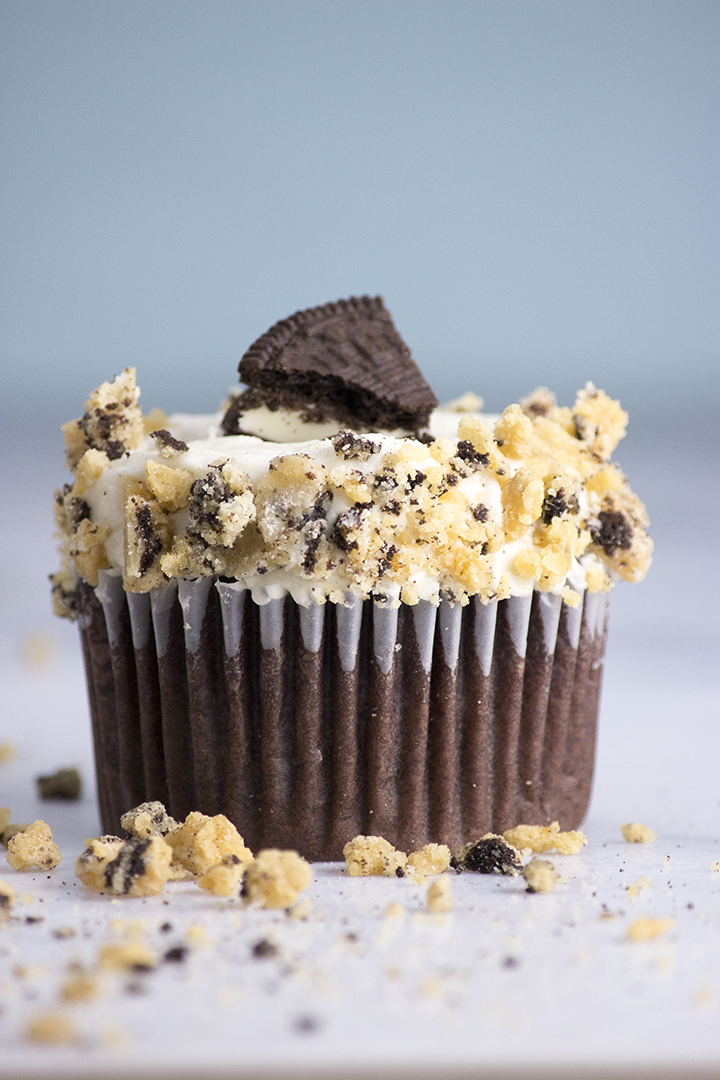 But even with all of those things considered, the true joy in the day was found in just being with friends and family. The annual celebration of the Pike Party is an easy day spent ON the lake at the end of a long winter. It's a party for no reason other than to rejoice in the fact that the hopeful glimmers of spring are finally upon us.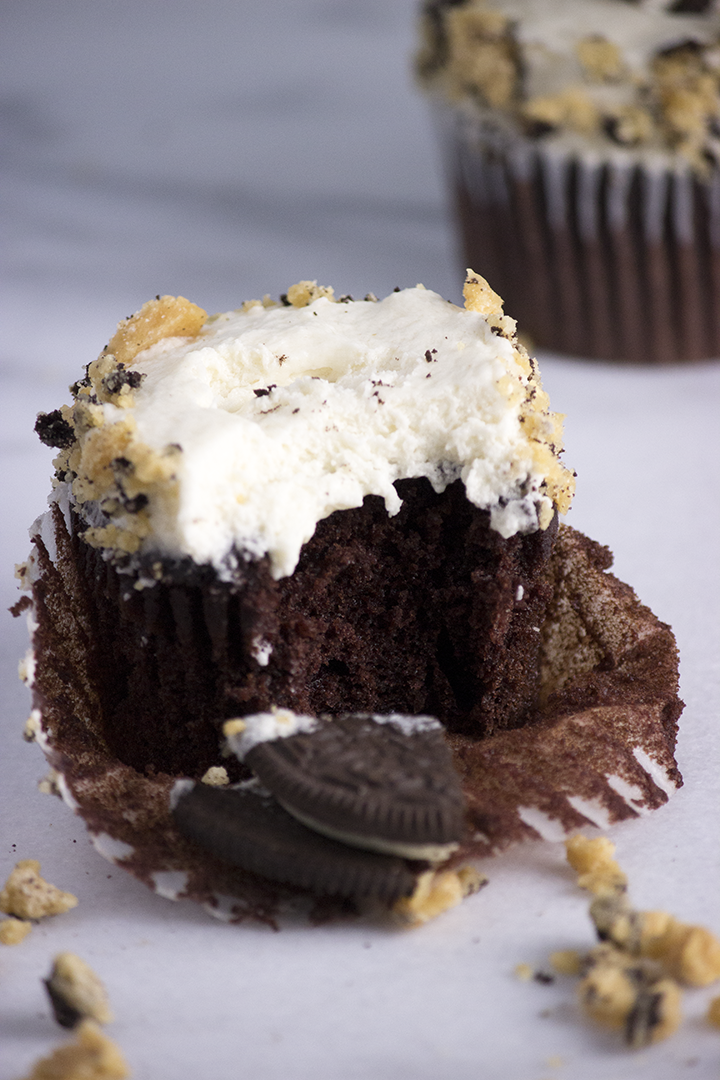 It was the first day of the year that I actually wanted to be outside, and I inhaled all of it as deeply as I could. After a winter spent battling freezing pipes and digging ourselves out of our house, I was overjoyed to let the burn of warm sun on my back and the thrill of the cold air in my lungs tire me from the inside out.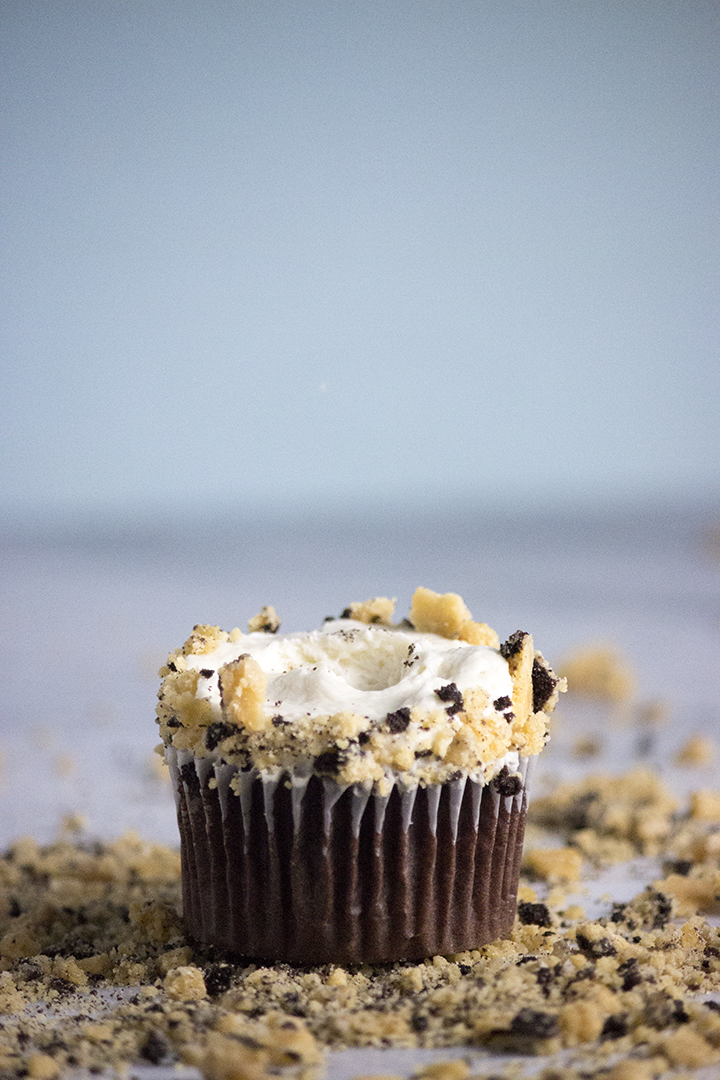 Hypnotized by the sun, I've been in a daze ever since.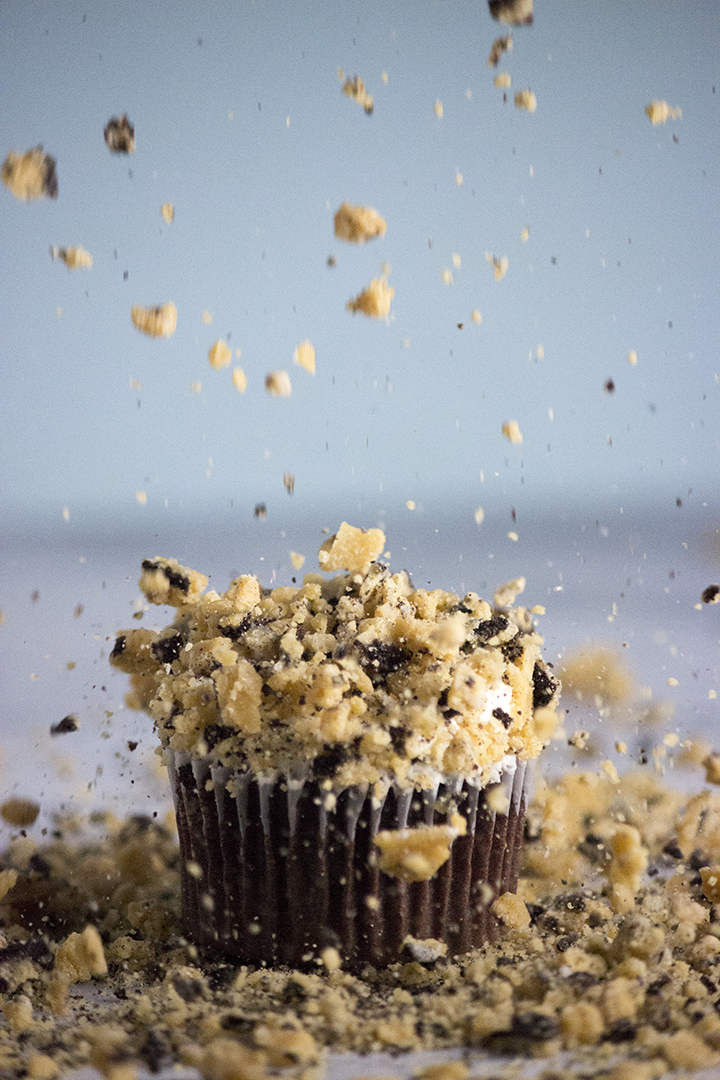 Deep Chocolate Cake
This is a very dense, moist and chocolaty cake. It's my go-to, and it never lets me down. Makes about two dozen. Recipe via Allrecipes.
1 1/3 c (166 g) flour
3/8 c (33 g) unsweetened cocoa powder
1 1/2 tsp baking soda
1/4 tsp salt
1/2 c (118 g) butter, room temp
1 1/2 c (213 g) brown sugar, lightly packed
2 eggs, room temp
1 tsp vanilla
2/3 c (157 ml) sour cream, room temp
2/3 c (157 ml) hot coffee
Preheat oven to 350F (175C). Oil and line either two 6-inch pans. Set aside.
Sift together the flour, cocoa, soda and salt in a large bowl and set aside.
Cream the butter and sugar, until very light and fluffy, about 5 minutes. Add the eggs, one at a time, beating until very well incorporated. Add the vanilla. Being sure to scrape the bowl often, pour in a third of the dry ingredients, mix until just combined, then add half of the sour cream and mix until just combined. Repeat, then add the remaining dry ingredients. Gently stir in the hot coffee, and pour into prepared pans. Bake 35 to 40 minutes. Place baked cakes in pans on a cooling rack for ten minutes, then remove the cakes from the pans and allow to cool completely before continuing.
Boiled Frosting
This frosting has replaced Swiss Meringue as my go-to. It's much fluffier and a lot quicker to make than meringue style buttercreams. I think it's nice on these cupcakes, but might also suggest a simple butter + confectionery sugar frosting to complement the Oreos. Your choice! Recipe via Baked: New Frontiers in Baking.
1 1/2 c (300 g) sugar
1/3 c (47 g) all-purpose flour
1 1/2 c (155 ml) milk
1/3 c (78 ml) heavy cream
1 1/2 c (355 g) butter, room temp and cubed
1 tsp vanilla
Combine the sugar and flour in a cool saucepan. Stir in the milk and cream, then set the pan over medium heat. Stirring frequently, cook the mixture until quite thick, 10-15 minutes.
Remove the pan from heat and pour the mixture into the bowl of your mixer. Fit with the paddle attachment and whip on high speed until the outside of the bowl is cool to the touch, about fifteen minutes.
When the bowl is cool, add the butter all at once and whip on high speed until very light and fluffy. Add the vanilla and whip to combine.
Oreo Brittle
I'd been toying with the idea of Oreo brittle for a number of weeks before actually making it. I was afraid that the cream filling would mess up the texture of the candy and, although I think I was correct, the texture and flavor of the resulting confectionery is nothing to be sad about. I couldn't stop snacking on it after it cooled. This makes a little more than 3/4 lbs, which is more than you will need to decorate the cupcakes, but I think you'll like having it around. I'll be sharing at least one more recipe to help use it up – if it doesn't all get eaten first! The brittle recipe here is based on one found in the wonderful cookbook, The Craft of Baking.
1 c (200 g) sugar
4 Tbls (55 g) butter
1/6 c (40 ml) light corn syrup
1/4 c (60 ml) water
1/4 tsp baking soda
3/4 Tbls salt
3 oz (85 g) Oreo cookies, crumbled
Line a rimmed baking sheet with aluminum foil or parchment paper and lightly coat with cooking oil.
In a medium-sized saucepan, combine the sugar, butter, corn syrup, and water. Stir thoroughly so that the sugar is completely wet and cook, without stirring, over high heat until it turns dark amber. This should take about 10 minutes.
Remove from heat, add soda and salt, and whisk, being careful of bubbles. Quickly fold in the crumbled Oreos and pour onto the prepared baking sheet, spreading with the back of a spoon. Let cool completely and break into bite sized pieces. Crush about 1 cup for decorating cupcakes. Save the rest for snacking, or another use.