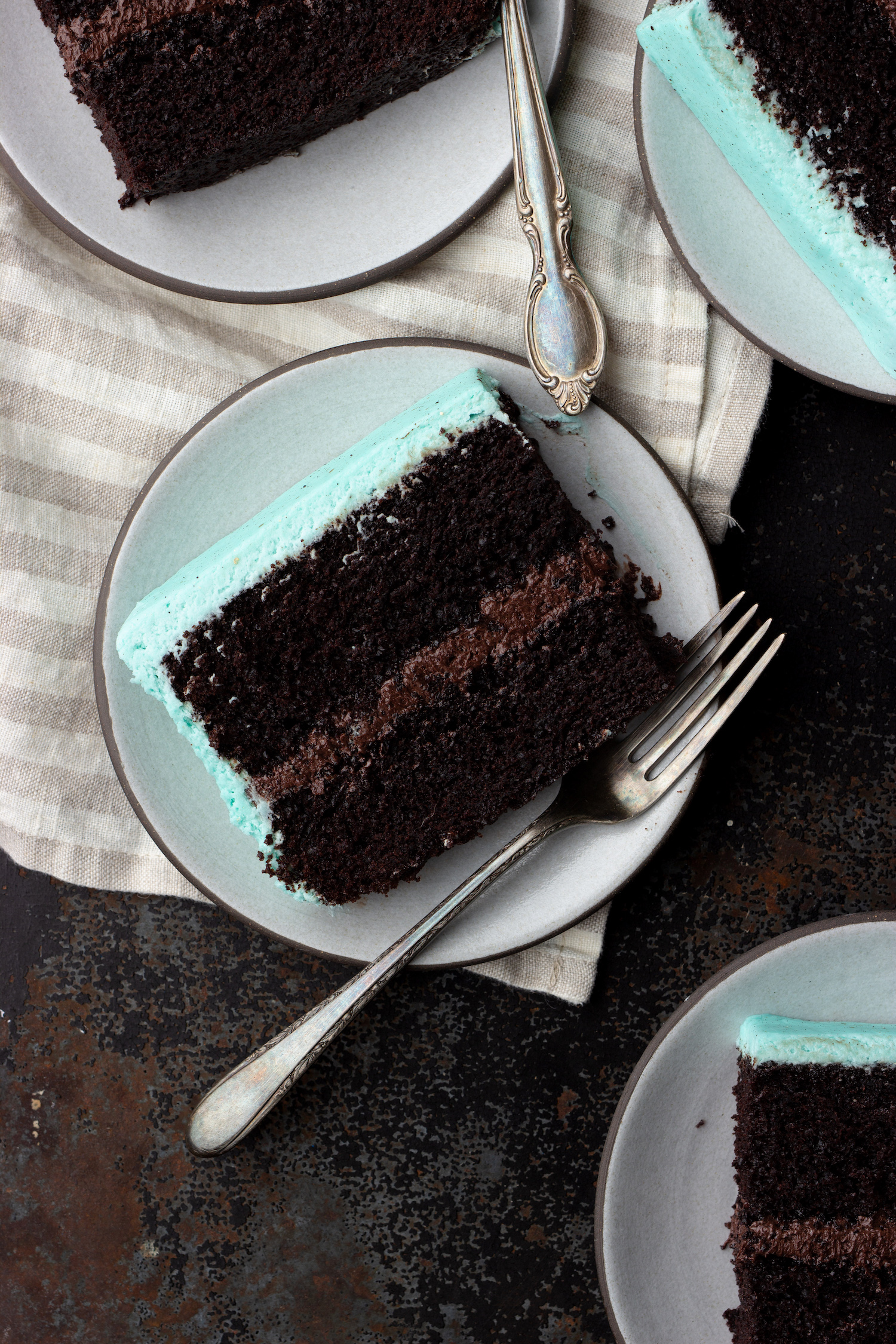 I'm working on finessing a couple back-pocket recipes that are easier for me to sub in for other recipes. I've learned recently that I'm firmly in the camp of oil cakes; butter-based ones just don't have the springy crumb I'm after.
Ina's chocolate cake (AKA Beatty's Chocolate Cake) is a recent favorite; one that dethroned Sandy's Chocolate Cake from the top of my list. You really can't go wrong with either of these recipes, but Ina's has a definite edge for not requiring an electric beater (yeah, her recipe calls for it but it's not necessary at all). That said: I missed the deeper flavor of the brown sugar, and missed the richness the sour cream provided in Sandy's.
And thus: My Favorite Chocolate Cake was born.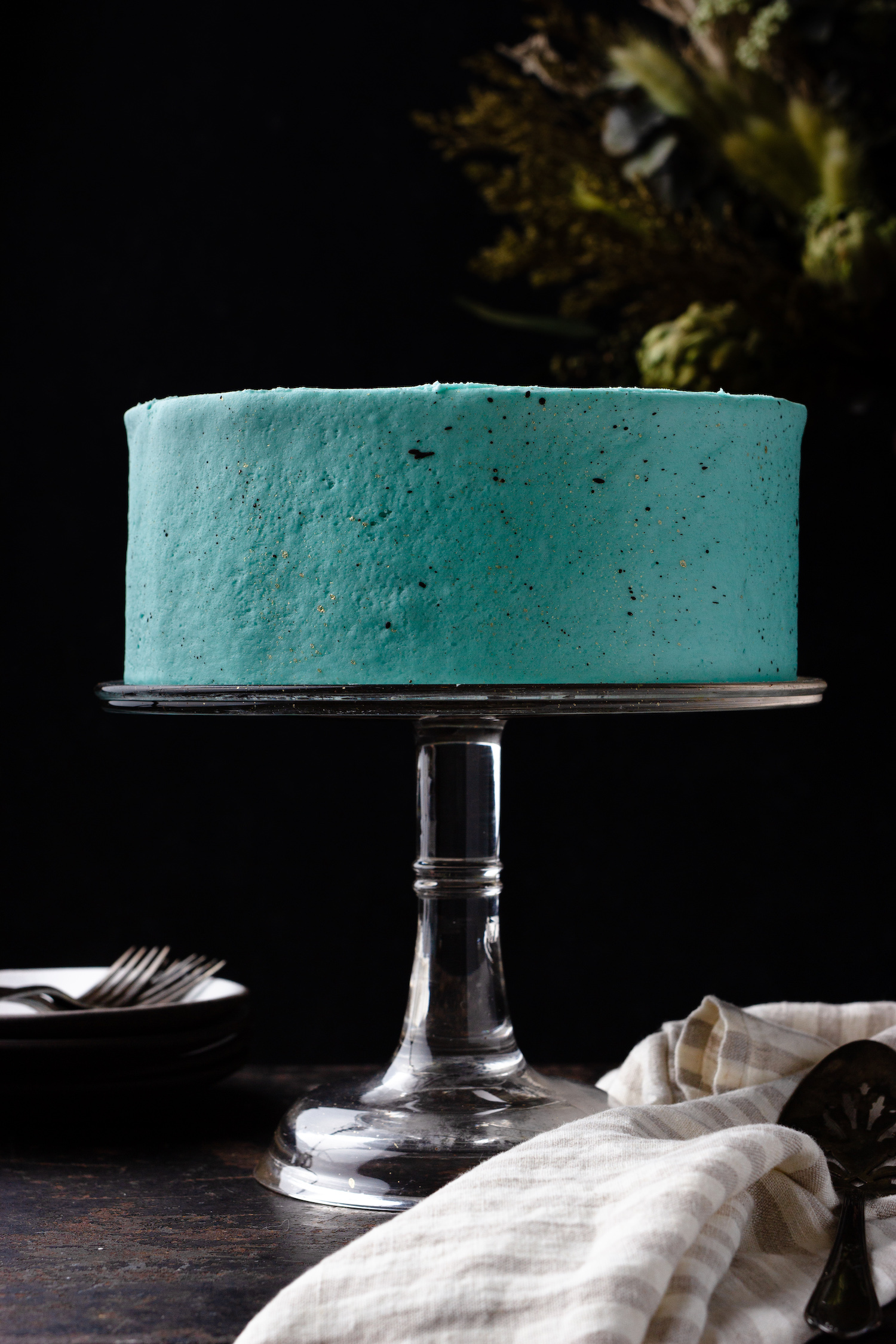 It's not terribly sweet, which makes it perfect for pairing with your favorite American-style buttercream, which are typically sweeter than Swiss or Italian iterations. As for my recommendations, go with Ina's Chocolate Frosting at the link above or a classic American-Style Buttercream like this one listed on Food Network. As a note, I omit the yolk from Ina's and multiply the American-style buttercream recipe by 2 to be safe.
Achieve the springy speckled finish with cocoa and vanilla (or vodka). Watch my DIY Speckle Cake TikTok for detailed instructions.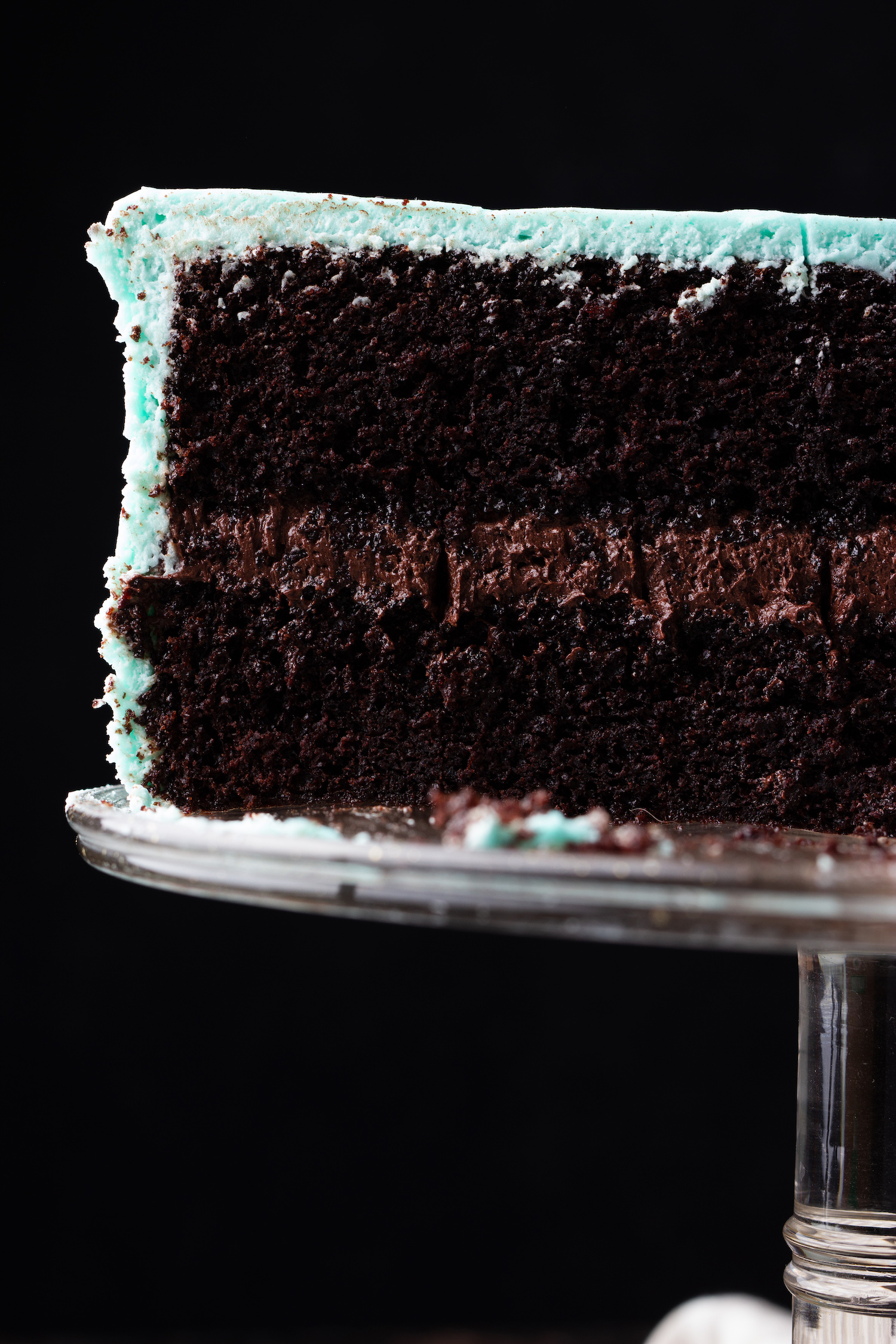 My Favorite Chocolate cake
Ingredients
1 3/4 c (260g) flour
2 c (450g) brown sugar
3/4 c (80g) cocoa powder
2.5 tsp baking soda
1 tsp baking powder
1 tsp salt
3/4 c (185g) 2% fat Greek Yogurt, room temp
1/4 c (60g) milk, room temp
1/2 c (110g) canola oil
2 eggs, room temp
1 tsp vanilla
1 c coffee, hot (alternately use a double shot of espresso and top off with enough hot water to make a full cup)
Directions
Preheat the oven to 350F. Oil and line two 8″ cake tins. Set aside.
In a large bowl, whisk together the flour, sugar, cocoa powder, baking soda, baking powder and salt. If you see any large clumps of cocoa powder, break them up with your fingers.
In a medium bowl, combine the Greek yogurt, milk, canola oil, eggs, and vanilla. Whisk well to combine.
Pour the wet ingredients over the dry ingredients. Using a rubber spatula, fold and stir the thick batter until just a few streaks remain. This batter is quite forgiving, but do be careful to prevent over-mixing at this step because you still need to add the coffee.
When the batter is pretty well combined, pour in the hot coffee all in one go, then use the spatula to cut, fold, and stir the batter until it is homogenous. This step seems dicey, but it works!
Divide the batter between the two tins (approximately 740g each if you're measuring). Bake 30-40 minutes, or until a toothpick comes out clean when you test the center. The cake usually has the slightest dimple in the center – don't let that frighten you.
Cool in tins 10 minutes before inverting on a rack to cool completely.