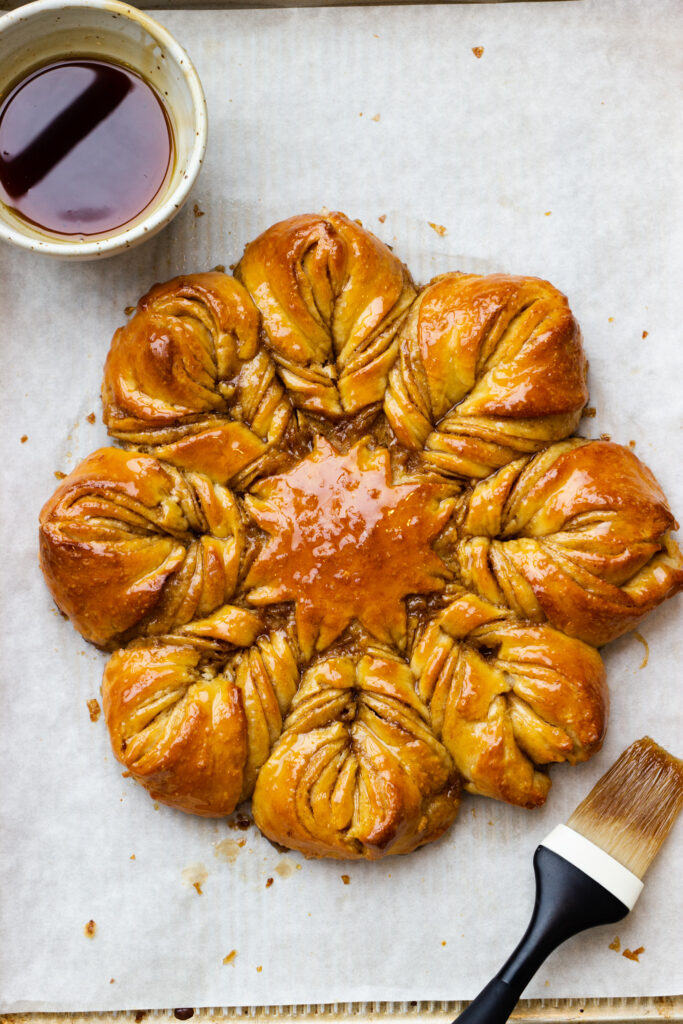 Follow the recipe for the Star Bread dough as directed here on Sally's Baking Addiction.
For the filling, combine 1/2 c brown sugar and 2 teaspoons of cinnamon.
To make the glaze, combine 1/4 cup of brown sugar and 2 tablespoons of water in a small saucepan. Bring to a simmer and then allow to cool. Brush over the bread as soon as it comes out of the oven.