As the shadows creep further across the uneven floor, I consider my level of productivity for the day and find myself completely unsatisfied.
I feel as if I haven't done much lately, and I don't like it.
This semesters classes start much later in the day than I would like, leaving me with a lot of dead time in the morning. The second my feet hit the ground, I feel a knot in my stomach, even though I know there are a number of hours before my daily obligations truly begin. But as the hours pass, I'm uncertain as to how they are best filled. I step in and out of the shower, travel back-and-forth between the bathroom and my bedroom then into the living area, intent on taking care of something before I head off to class.
But then the hours are gone. Every morning.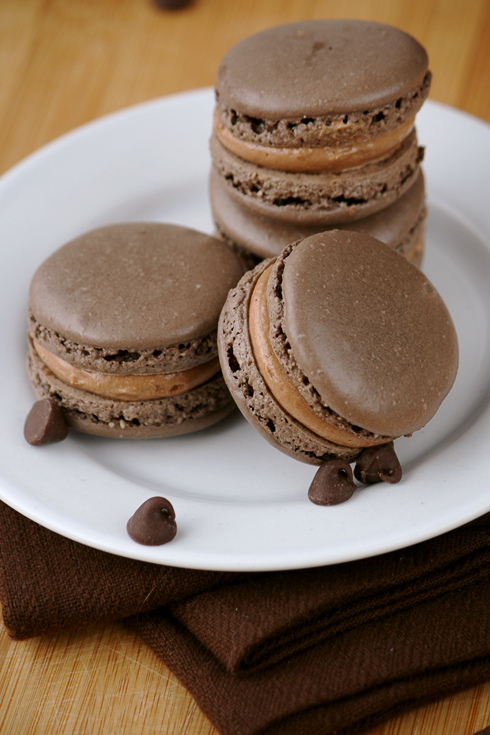 They're gone before I even realize how I've spent them. Did I do homework? Did I clean? Did I talk to S?
Did I spend three hours eating cereal…?
When class is over, I'm not motivated to work on homework. I do it – eventually – but only with great difficulty, which has been a theme for the past week or so. The simplest things distract me from my studies, and I feel as if my abused "to do" list will never end. I am behind on e-mails, studying and errands. Phone calls and texts, invitations and obligations. When my head hits the pillow, I feel like I've accomplished nothing, and, worst of all, as if I am letting people down.
It's driving me crazy. I'm terribly sorry for slacking.
My inability to satisfy my unending thirst for completion is affecting my sleep. Sufficient hours between the sheets and cups of coffee do nothing for me, and I spend my awake hours yawning and painfully batting my eyelashes. My struggle for consciousness is fought in tandem with a battle for note-taking and comprehension as I suspiciously eye my lecturing professors. I often wonder if they see the unintentionally defiant repose in my blood-shot eyes. I wonder if they assume I've been out partying. I wonder if they're annoyed.
I wonder if they care.
And yet, with my daily "to do" list lying just three feet away, still unfinished as the clock spins around to nine, here I am writing for the blog. Writing because it makes me happy…
and maybe because I need a break from ACC 201 and IAH 211D studies.
I really need to get my priorities straight.
But in the meantime – I suppose that "write for the blog" is something else I can cross off the list. You know, the one I started a week ago?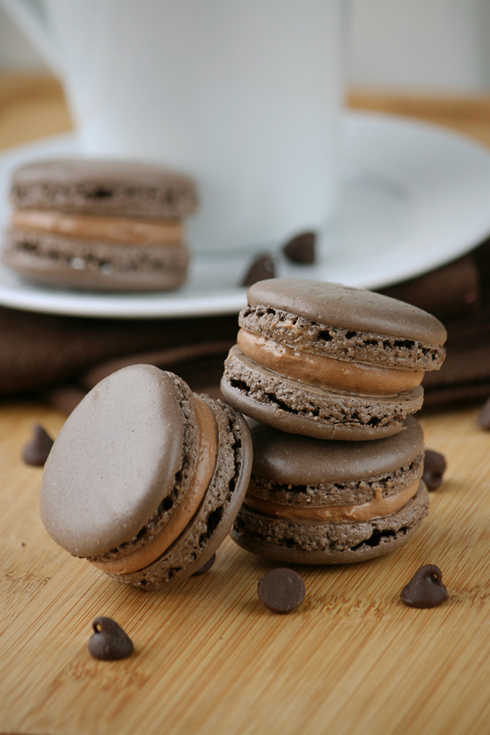 Yeah. That one.
Chocolate Macarons via Cannelle et Vanille
I love chocolate macrons without the filling because they taste like brownies. Some might argue that I should just make brownies and quit being finicky with macarons, but those people don't know what they're talking about. Besides that – this recipe rocks!
Printable Recipe
100 g egg whites
225 g powdered sugar
125 g almond flour
15 g cocoa powder
pinch of salt
25 g sugar
1/2 tsp lemon juice
Separate the egg whites at least 24 hours to making this recipe, leaving them covered in the fridge. This helps remove moisture and increase acidity which will help create a fuller and more stable meringue.
Preheat the oven to 300F and cut 2-3 pieces of parchment paper to fit on baking sheets. Prepare a piping bag with a small round tip (a 10 works well).
Combine the powdered sugar, almond flour, cocoa powder and salt in a medium bowl and set aside.
Whip the egg whites and the lemon juice until frothy, then begin slowly sprinkling in the sugar and whip to stiff peaks, or until the meringue doesn't slide in the bowl when tipped.
Sift the dry ingredients into the egg whites and fold until well combined and shiny. You want the mixture to spread slightly, but not be too runny.
Pour the macaronage into the prepared piping bag and pipe the macarons in small rounds onto the parchment. Bake them for about 8 minutes, rotate the sheetpan and bake for another 8 minutes or until the tops *just* slide over the feet.
Chocolate Filling
I used chocolate Italian meringue buttercream leftover from a cake I baked earlier in the week. Use your favorite recipe or one of the methods described here and here.