All he had to do was laugh.
Wearing yesterday's clothes, I woke up on my friend's living room floor hopelessly tangled in an unzipped sleeping bag. It was early – around 6:30 – and I was groggy from overeating and staying up too late the night before. Across the room from me, J was sleeping on the futon, chuckling as I stretched and unwound the sleeping bag from my limbs.
"I was talking in my sleep, wasn't I?"
He exhaled sharply with a laugh before delivering his response – "yep" – as the smile across his lips widened.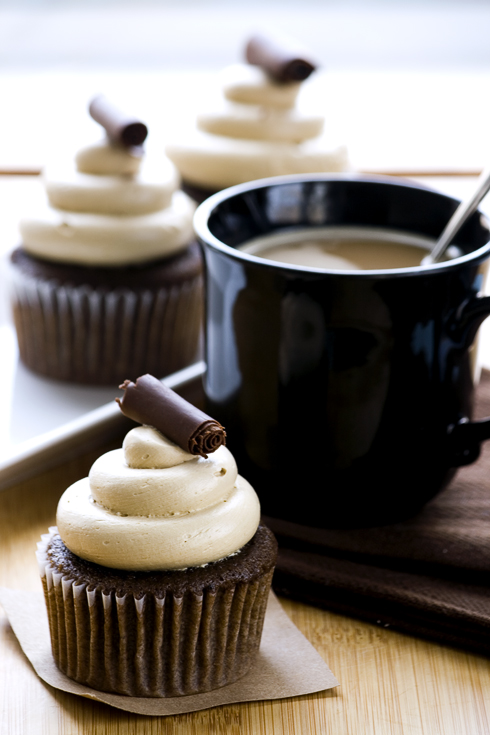 My sleep talking wasn't something I was cognizant of until college, but I'm completely aware of the quirk now. Initially I didn't believe it when my first roommate, S, told me that it was happening, but after a few weeks I had to accept it as truth. S, being a legitimate insomniac, gave me almost daily reports of the ridiculous and grievously articulate (though not necessarily coherent) things I would say in my sleep. She thought it was funny and told me that it didn't bother her, so I, too, tried to laugh it off. However, after being told one morning that I had been literally screaming about a mutual friend being kidnapped while I was asleep, it started to bother me. A lot. Like, to the point that it makes me nervous to sleep in the same room as someone else.
Which was why waking up wrapped in that sleeping bag across the room from J was so uncomfortable for me. Feeling tangled and constrained in my conscious state made me fearful for how much the sensations had been amplified and potentially expressed in my sleep. Added grogginess and embarrassment made me wish I could slip back into unawareness and peace; never to hear the words that had spilled from my mouth in the night like drool on a pillow…
But I couldn't.
He began the recount in the worst way: "yeah, you spoke really clearly."
I was almost certain I'd made a fool of myself.
"It didn't make a lot of sense, though," he continued.
Incoherent, I thought with relief. I suppose that's a good sign.
"You said '68. It is.'"
I laughed.
Yes. It is 68. This, friends, is the kind of genius that resides in my uncensored self. Aren't you jealous? Through my fear, embarrassment and supposed incoherency, I am discovering the secrets of the universe.
But not really.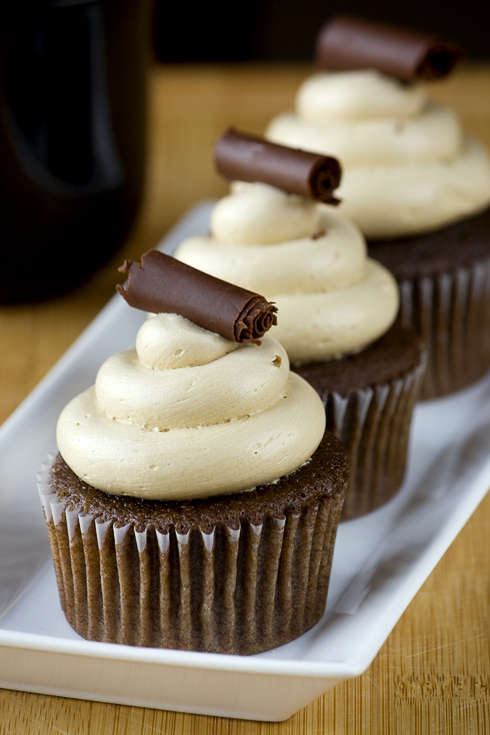 I honestly have no idea what that could have possibly been a reference to. Occasionally I'm able to piece things together, but most of the time I have no idea what I've been talking about or why I've been talking about it.
So I just continue laughing.
…And also hoping I don't wake someone screaming about a kidnapping in the middle of the night ever again.
Ever.
Mocha Cupcakes via Browneyedbaker/My Baking Addiction/One Ordinary Day
The coffee flavor in these cupcakes comes primarily from the frosting, but you can taste it in the chocolate cake, too, which I hadn't expected. These go fast!
Makes 1 dozen.
1/2 c (118 ml) strong brewed coffee, room temp
1 1/2 tsp espresso powder (I used instant coffee)
1/2 c (118 ml) whole milk
1 tsp vanilla extract
1 1/3 c (189 g) flour
1/3 c (30 g) cocoa powder
1 tsp baking powder
1/2 tsp baking soda
1/4 tsp salt
1/2 c (118 g) butter, room temp
1/2 c (99 g) granulated sugar
1/2 c (71 g) brown sugar
1 egg, room temp
Preheat the oven to 350F. Line a cupcake pan with 12 liners and set aside.
Mix the espresso powder/instant coffee granules into the brewed coffee. Add the milk and vanilla set aside to cool.
In a small bowl, combine the flour, cocoa powder, baking powder, baking soda and salt. Set aside.
In a separate medium-sized bowl, beat the butter until creamy. Add the sugars and beat until light and fluffy, about five minutes. Add the egg and beat until fully incorporated, scarping down the sides and the bottom of the bowl. Add about 1/3 of the flour mixture to the batter, and mix slowly to combine. Scrape down the sides and add half of the coffee mixture. Scrape down the sides of the bowl again and continue alternating wet and dry, ending with dry. Mix just until combined.
Scoop batter into the prepared liners. Bake 17-20 minutes or until the cupcakes spring back when pressed. Cool on a rack in pans for 3 minutes, then remove the cupcakes from the pans and allow to cool thoroughly before frosting.
Swiss Meringue Buttercream
Please click here for a step-by-step guide to making Swiss Meringue Buttercream and troubleshooting tips!
1 1/2 c (300 g) sugar
7 egg whites
27 Tbsp (381 g) unsalted butter, room temp
2 Tbsp instant coffee
2 Tbsp warm water
In a double boiler, cook the egg whites and sugar over medium heat, whisking constantly, until the sugar is completely dissolved (test by rubbing some between your fingers. If it's completely smooth, it's done). Pour into another bowl (a stand mixer is preferable) and whip on high speed until room temp. Then, on a medium-low speed, add the butter, waiting until each piece is completely incorporated before adding the next. The buttercream may turn into a soupy curdled mess during this process, but if you continue beating it for a few minutes it will become light and fluffy. While it's beating, combine the water and instant coffee. Pour into whipped buttercream as you would an extract, and beat to combine.