Too short, too weak, too uncertain and too eager.
That's me, a decade ago, at Grandma's side in the kitchen.
Grandma, composed and efficient, effortlessly invented tasks to occupy my boundless supply of Squirt-fueled energy. She, perhaps wisely afraid to pass me a chopping knife, did most of the prep herself; dicing onions, celery and carrots like nobody's business. I, none too eager to grasp the handle myself, busied myself with simple tasks; stirring pots, rinsing dishes and snacking on crudités – as directed.
As usual.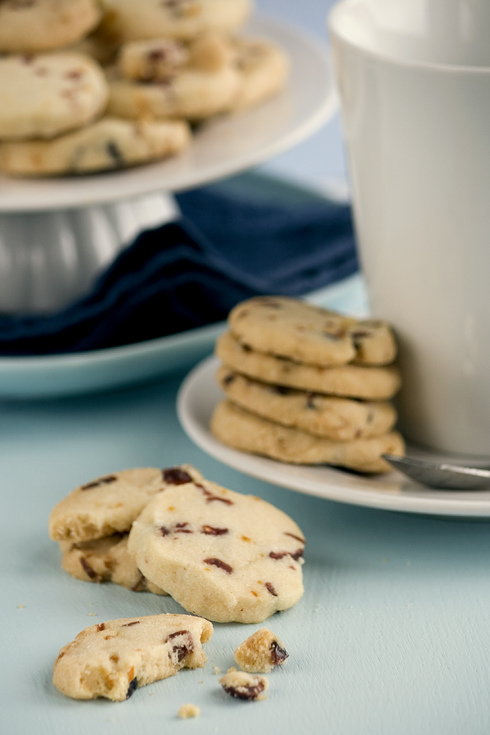 The meal made its way to the table slowly. Gradually, it appeared as a mosaic; each perfectly-executed classic hand-delivered by my grandma, myself, or another relative. I can't imagine now, considering how proud I felt with just the small amount of help I offered, how pleased and accomplished Grandma must have felt as she sat down to eat (though, that was never for long! She was always back in the kitchen for something – drink refills, softened butter, an extra serving spoon… I'm sure your Grandma does the same). Though I sat at the kid's table, I certainly felt as if I'd been an integral part of making the meal something truly special.
As such, I've continued to help as I've aged. I've not yet reached the point that I host Thanksgiving on my own (and I'm sure I've got years until that's the case!), but I really find a lot of joy in helping with whatever I can whenever I can.
So, since mom's running the show at her house this year, I guess that means I'll be stirring pots and rinsing dishes at her direction – as usual.
And with welcome contributions from the respective kitchens of my grandmother and myself, this Thanksgiving is sure to be a treat – as usual.
Happy Thanksgiving, lovely readers!
For those who are interested…
This Year's Menu
Twice-Baked Sweet Potatoes
Mashed Potatoes
Rutabaga
Balsamic Roasted Vegetables
Butternut Squash Risotto
Mom's Sausage Dressing
Cabbage Slaw
Grandma's Water Chestnut Dressing
Cranberry Sauce
Three-Bean Salad
Green Bean Casserole
Croissants
Cornbread
Cornbread Casserole
Ham
THE BIRD

Sugar Cookie Bars
Pumpkin Cobbler
Apple Crumb Pie

What are you having this year? I can't wait to eat a whole plate of stuffing 😛 What dish are you looking forward to the most?
Cranberry and Orange Shortbread via Honey and Jam
This is a simple recipe for a simply delicious cookie. If you're looking for a quick treat for guests, these are sure to please! Oh! And remember: amazing butter makes for amazing shortbread!
Makes about 4 dozen.
Printable Recipe
2 c (284 g) flour
1/4 tsp baking powder
1/8 tsp salt
1 c (237 g) butter, room temp
3/4 c (117 grams) confectioners' sugar
2 tsp vanilla
1/2 tsp almond extract
1 Tbls orange zest
1/2 c (62 g) chopped dried cranberries
In a medium-sized bowl, combine the flour, baking powder and salt. Set aside.
Beat the butter on medium speed until smooth. Gradually add the confectioners' sugar and beat until fully incorporated. Add the extracts.
Add the flour to the butter mixture and mix just until combined. Fold in the orange zest and cranberries.
Divide the dough in half and make two logs, each about 1 1/2″ in diameter. Wrap well in plastic wrap and refrigerate until firm, about one hour*. To help them keep their round shape, I like to freeze the logs on a halved cardboard tube from a paper towel roll.
When ready to bake, preheat your oven to 350. Slice into 1/4″ thick rounds and set about 1″ apart on lined baking sheets. Bake 12-15 minutes, taking them out of the oven just as they begin to brown. Allow to cool completely on the pans, then store in an airtight container for up to one week.
*These cookies freeze beautifully. Just double wrap the dough after forming into logs. Allow to set at room temperature for about 10 minutes before slicing, then bake as directed.