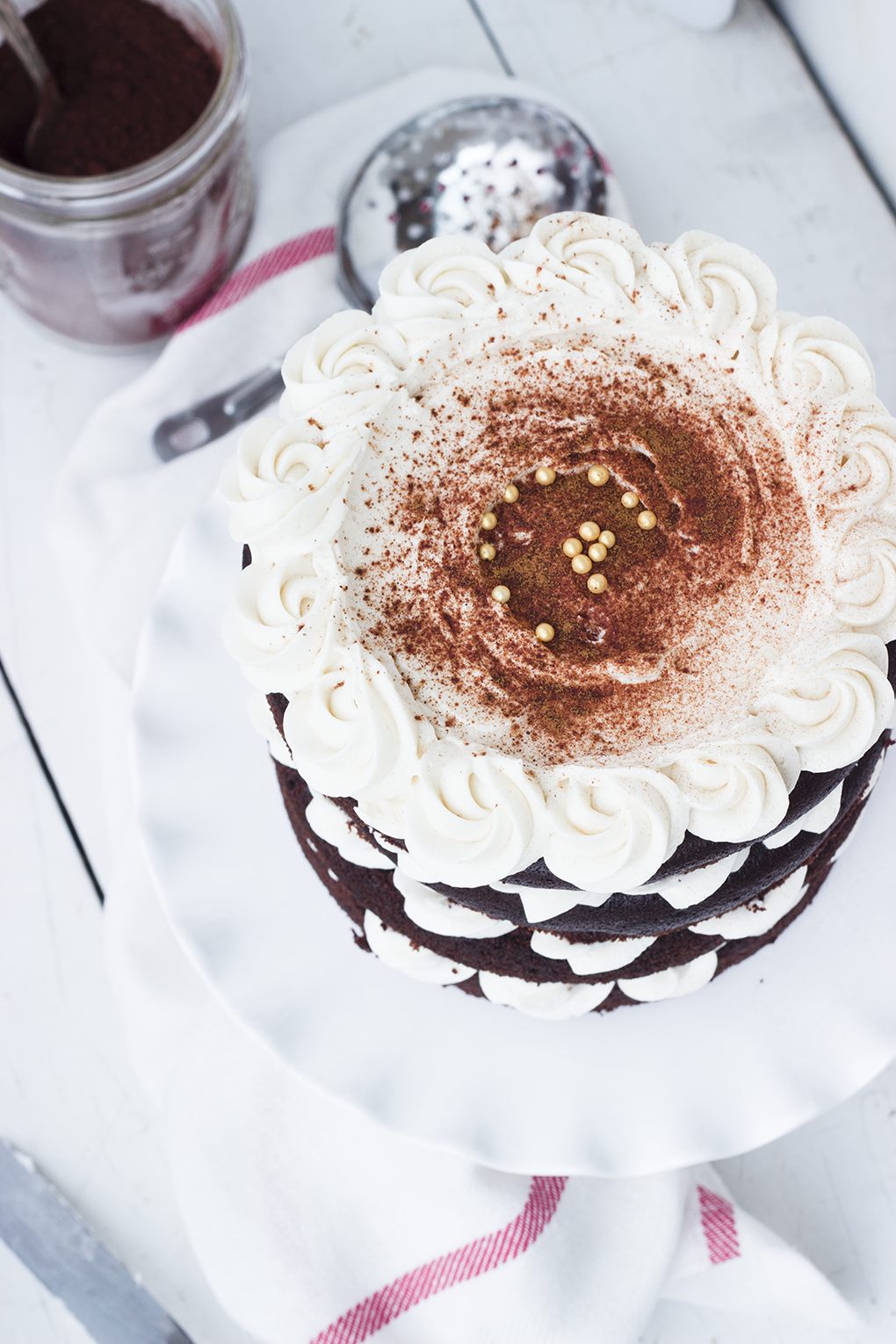 So, car troubles. A quick visit to Dad's this weekend rendered them a memory.
Fortunate for me – not to mention my wallet – the damage was limited to crusty battery posts. Which, you know, was "amazing." Though I felt like a total dumbass, it was nothing less than a cause for celebration.
But really, what isn't this time of year? Sunshine. Mothers. Birthdays. Goat babies. Cinco de Mayo. Asparagus. Boxing Matches. Graduations. Open windows. Horse Races.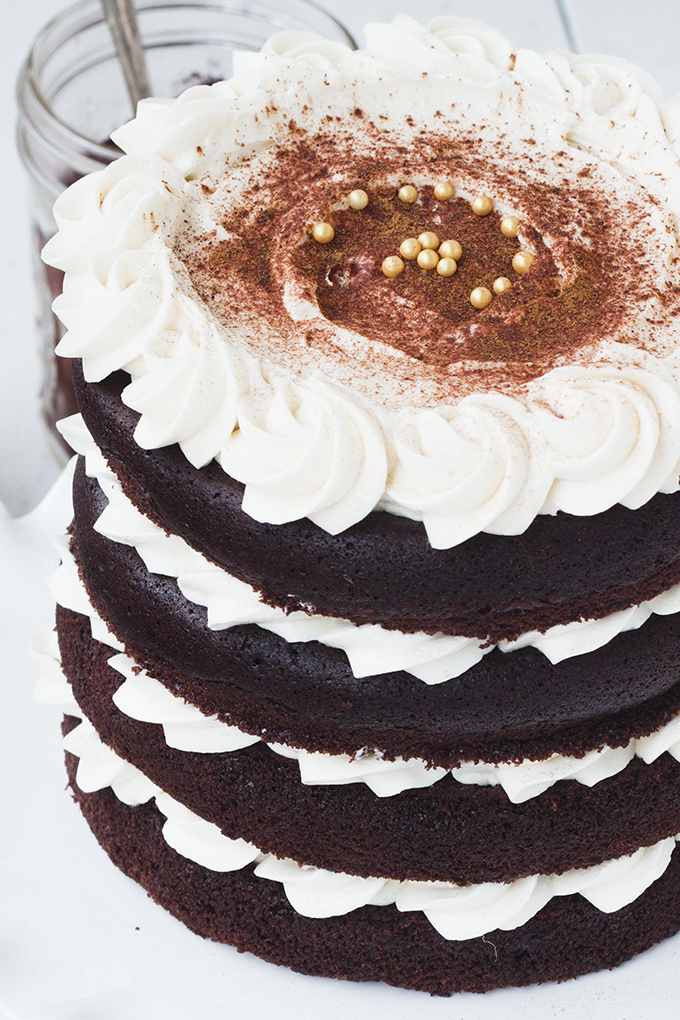 I used to shy away from parties and extravagance, but now I love it all. The combination of food and sun and friends (family included) puts me at my happiest, and there's no shortage of any of it this time of year.
This past week has been a busy one spent catching up, relaxing, working hard, recovering, and staying up far later than I should. My priorities have been elsewhere – far from the blog – and though I'd hoped to get this cake up sooner, I was too busy indulging in the most beautiful weekend we've had in what feels like a decade.
So I'll sign off like this, with a "you're welcome." Once you've skimmed this, get to baking this tasty cake… Or perhaps just start sipping a margarita. I know I'd be about that.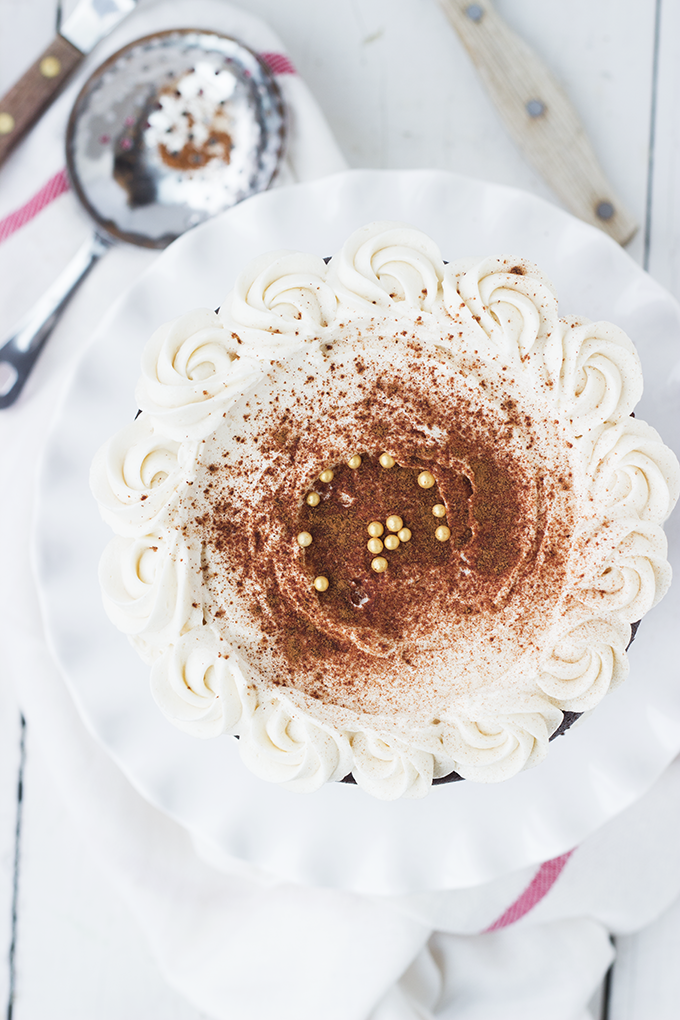 Mexican Spice Cake
Ingredients
1⅓ c (166 g) flour
⅜ c (33 g) unsweetened cocoa powder
1½ tsp baking soda
¾ tsp cinnamon
¼ tsp cayenne pepper
¼ tsp salt
½ c (118 g) butter, room temp
1½ c (213 g) brown sugar, lightly packed
2 eggs, room temp
1 tsp vanilla
⅔ c (157 ml) sour cream, room temp
⅔ c (157 ml) boiling water
Method
Preheat oven to 350F (175C). Oil and line two 6-inch pans. Set aside.
Sift together the flour, cocoa, soda, cinnamon, cayenne and salt in a large bowl and set aside.
Cream the butter and sugar, until very light and fluffy, about 10 minutes. Be sure to scrape the bowl every now and again.
Add the eggs, one at a time, beating until very well incorporated. Add the vanilla.
Pour in a third of the dry ingredients, mix until just combined.
Add half of the sour cream and mix until just combined.
Continue in this fashion, ending with the dry ingredients, mixing until everything is just combined,
With the mixer on it's lowest setting, very slowly pour in the boiling water so it does not puddle and splash.
Divide the batter between the two pans and bake 35 to 40 minutes, or until the top springs back when lightly pressed.
Allow the cakes to cool in their pans for 10 minutes. Remove them and wrap completely in plastic wrap, placing in the refrigerator to cool completely before splitting and frosting.
Fluffy Horchata Frosting
Everyone who ate this cake was so appreciative of and wowed by the fluffiness of this frosting (which is adapted from
Baked: New Frontiers in Baking
). Even if you don't make the chocolate cake listed, please make this frosting for the next cake you bake. It's lovely! I ended up making homemade horchata for this, but realized in doing so that you can probably find this stuff at the grocery store. It was a fun project, but it's probably a little less than necessary to make it homemade. However, if you would like to try it out, I very highly recommend
this recipe from the lovely Lindsay of Love and Olive Oil!
Ingredients
1½ c (300 g) sugar
⅓ c (47 g) all-purpose flour
1½ c (155 ml) horchata
⅓ c (78 ml) heavy cream
1½ c (355 g) butter, room temp and cubed
1 tsp vanilla
Method
Combine the sugar and flour in a cool saucepan. Very slowly stir in the horchata and cream, stirring well so that the flour does not clump. Set the pan over medium heat, and stirring frequently, cook the mixture until quite thick and pastey, 10-15 minutes.
Remove the pan from heat and pour the mixture into the bowl of your mixer. Fit with the paddle attachment and whip on high speed until the outside of the bowl is cool to the touch, about fifteen minutes.
When the bowl is cool, add the butter all at once and whip on high speed until very light and fluffy. Add the vanilla and whip to combine.
Now, put it together:  How to Assemble a Layer Cake | How to Frost a Cake.