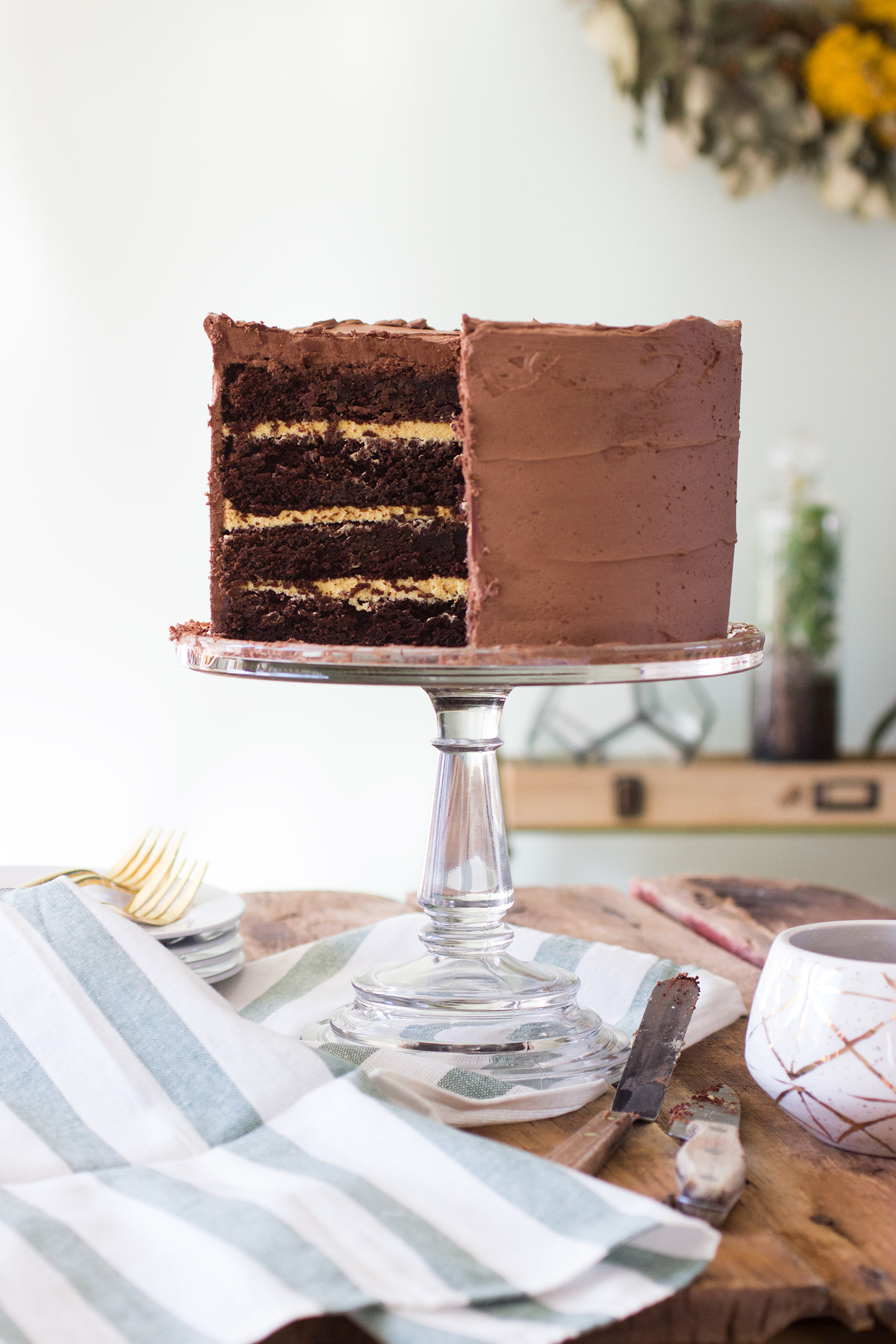 Like most people, I don't really love going to the doctor. Unsurprisingly: paying my premiums is a source of severe irritation, particularly when the all-too-familiar solution to whatever is an unhelpful and ambiguous prescription of "rest." As a result, I'm generally one to wait things out.
Often — fortunately — I'll get over it. Sometimes, however, I wait myself into a situation.
For example, about a year ago, I let myself believe that a raging case of poison ivy could be cured simply by ignoring it long enough. But when I woke up a week later with a puffy eye and blurred vision, I conceded that I was wrong and carted my ass to the doctor. An hour later, I took the searing steroid shots to the melodic sounds of my disapproving doctor's voice. He'd seen me like this before, he reminded me. Not once, but twice.
I gritted my teeth. I'm fine, I told myself.
A few days later: it was actually true.
But recently, I was met with a different kind of diagnosis. It started with weird pain in my wrist; eventually getting so bad that I couldn't feel my hands or bend my fingers when I woke up. Surely, I was just sleeping funny or spending too much time typing away on my laptop. I bought wrist guards and a ergonomic keyboard, fully expecting these investments to fix what seemed like an obvious, probably not-too-serious case of carpal tunnel. But they didn't help. As time passed, the symptoms intensified and spread. My hands swelled to the point that I couldn't wear my wedding ring anymore, and my elbows and knees locked if I stayed in one position too long. Simple tasks like turning knobs, lifting pans, and clasping the hooks of my bra in the morning were met with unbearable pain.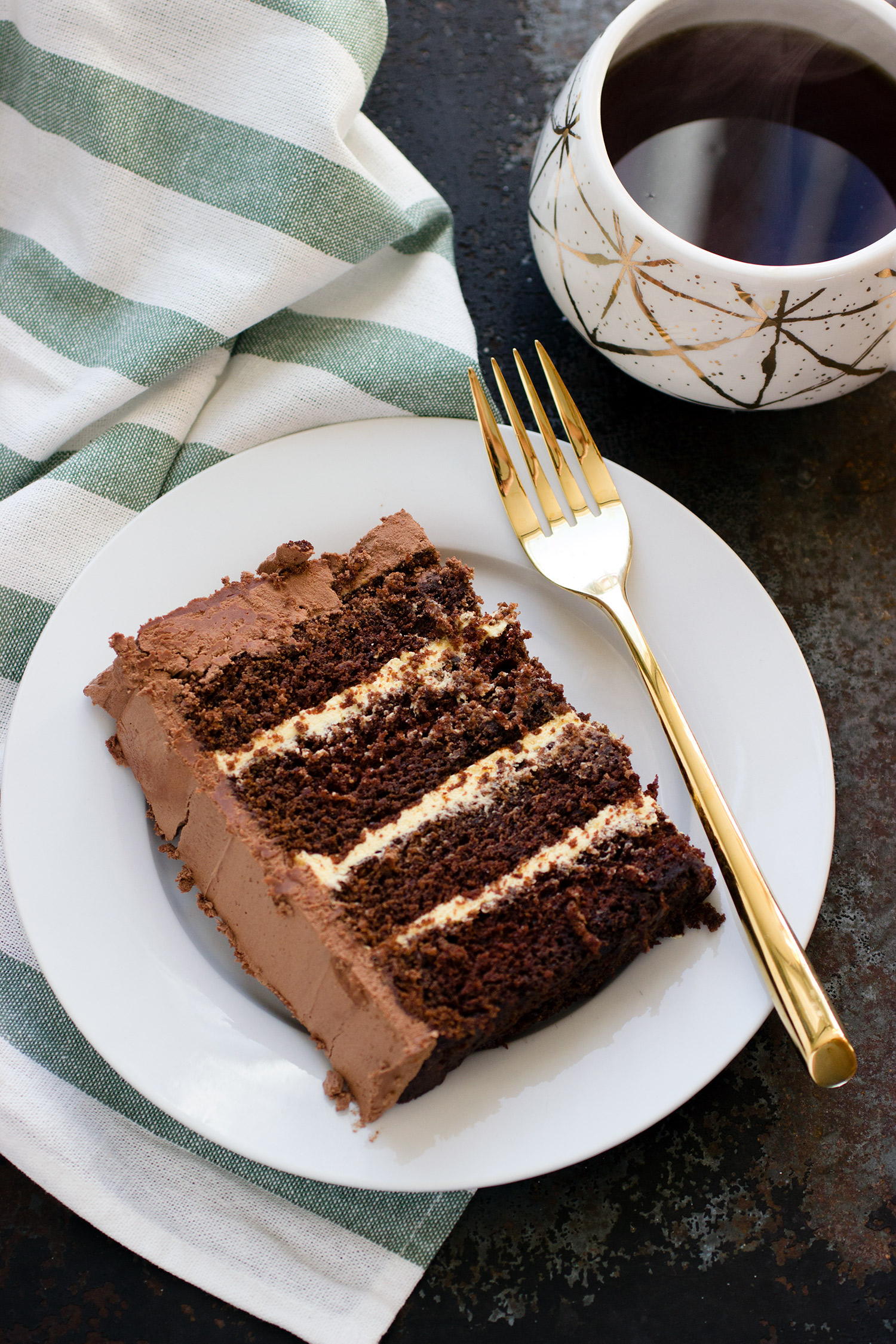 Clearly, something was wrong, so I went to the doctor. He took a quick look at my wrists and referred me to a specialist after dropping a two-word diagnosis I'd only heard on television: rheumatoid arthritis.
He had me start on a daily routine of oral steroids to combat symptoms and pain until and my new doctor and I worked out a treatment plan. The upside was that they worked. The downside was essentially everything else. What followed the diagnosis was something like 8 months of unbearable night sweats, fits of rage and bouts of profound sadness over nothing, and an absolutely insatiable appetite that cause me to gain so much weight that I hardly recognize myself anymore. Thankfully, I'm off the steroids now and on to a more permanent sort of treatment, which, thankfully, is working.
Most of the time, I feel like nothing is wrong with me. Sometimes, I'll get searing pain out of nowhere. Occasionally, the feeling persists; but it's often so fleeting that I'm not even sure it happened at all.
My doctors say I should be glad that I caught it when I did, and I am. I'm fortunate that it hasn't caused any major life changes aside from the fact that I'm no longer allowed to drink (booooooooo), and starting treatment so early has — according to my doctor — almost certainly delayed the onset of any future joint damage (a fact that I find particularly amazing considering I waited so damn long to even go to the doctor in the first place).
So I'm kinda rolling on this new adventure as I go, tackling the minor challenges (like finding a solid replacement for cabernet since my doctor doesn't seem too keen on my kombucha habit) as they come.
But I know one thing for sure: having joint problems sure makes me thankful that I have a stand mixer.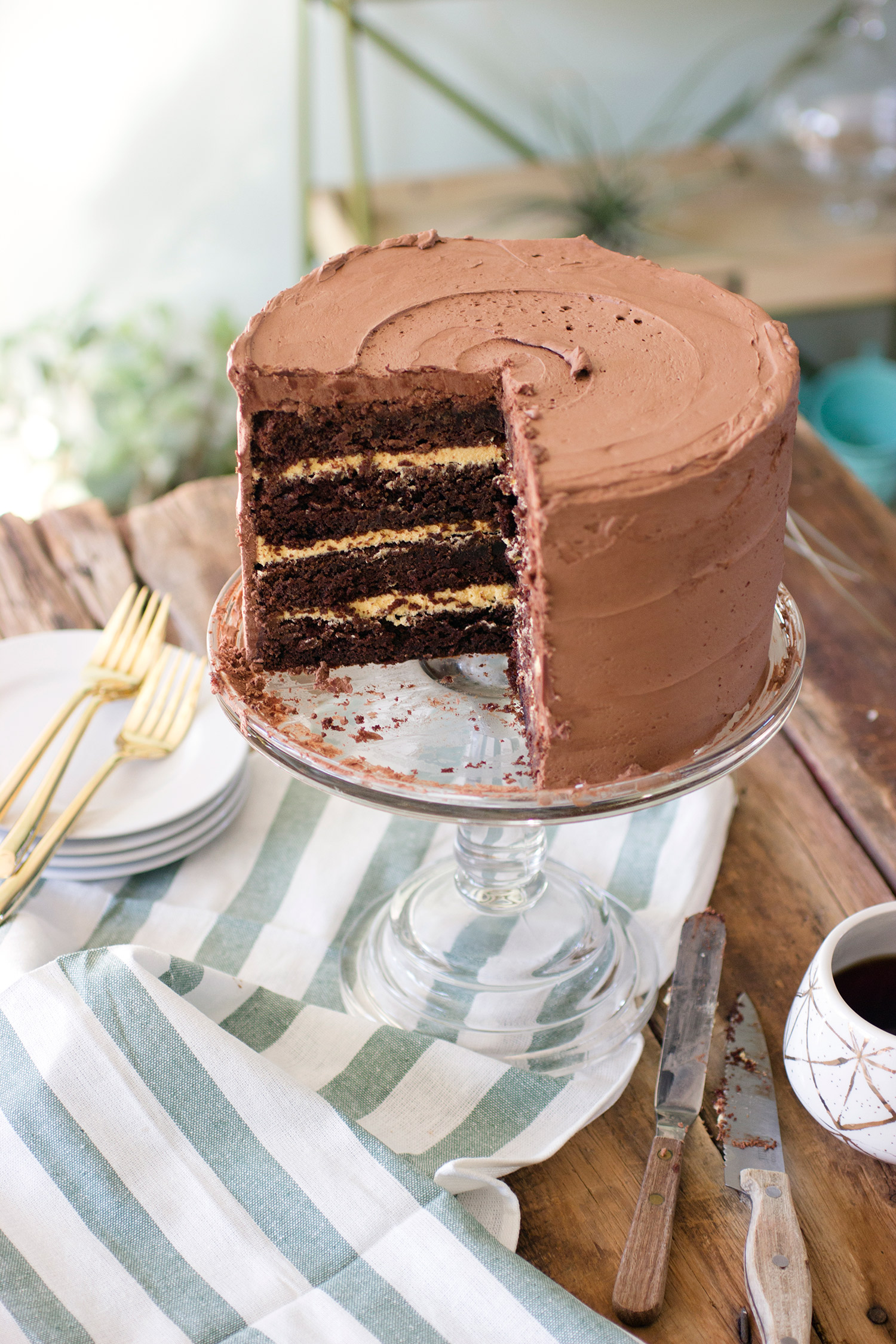 Chocolate-Covered Mango-Passionfruit Cake
I desperately wanted to make passionfruit curd for this cake, but I can't find passionfruit anywhere! The best alternative I could think of was using a jar of mango-passionfruit spread from the jam aisle instead.
Ingredients
For the Chocolate Cake
2⅔ c flour
¾ c unsweetened cocoa powder
3 tsp baking soda
½ tsp salt
1 c butter, room temp
3 c brown sugar, lightly packed
4 eggs, room temp
1 tsp vanilla
1⅓ c yogurt
1⅓ c hot coffee
For the Whipped Chocolate Ganache
14 ounces chopped dark chocolate
1 tsp instant espresso
¾ tsp salt
1 c heavy cream
2 tsps vanilla
1 c butter
For the Mango-Passionfruit Curd
1 (9.5 oz) jar of [url:https://amzn.to/2H9pcyE]Santa Cruz Organic Mango Fruit Spread[/url] (available at Target, Meijer, Whole Foods, etc -- look for it near the jelly!)
Zest & juice of one lemon
1 egg
4 egg yolks
½ c butter, room temp
Method
For the Chocolate Cake
Preheat oven to 350F. Oil and line two 8-inch pans. Set aside.
Sift together the flour, cocoa, soda and salt in a large bowl and set aside.
Cream the butter and sugar, until very light and fluffy, about 5 minutes. Add the eggs, one at a time, beating until very well incorporated. Add the vanilla. Being sure to scrape the bowl often, pour in a third of the dry ingredients, mix until just combined, then add half of the sour cream and mix until just combined. Repeat, then add the remaining dry ingredients. Gently stir in the hot coffee, and pour into prepared pans. Bake 35 to 40 minutes. Place baked cakes in pans on a cooling rack for ten minutes, then remove the cakes from the pans, wrap in plastic wrap, and allow to cool completely.
For the Whipped Chocolate Ganache
Put the chocolate, instant espresso, and salt in the bowl of a stand mixer. Set aside.
Bring the cream to a boil in a small pan. Keep a close eye on it so it doesn't boil over!
Once the cream is boiling, pour it over the chocolate. Stir a few times to combine, then allow to set for about 2 minutes to heat the chocolate. Whisk gently until completely incorporated, then let cool on the counter for about 20 minutes or until room temperature.
When cool, add the butter and vanilla and beat on medium speed until light and fluffy, about 10 minutes.
For the Mango-Passionfruit Curd
Add enough water to a medium saucepan (or a double boiler) to come about 1-inch up the side. Bring water to a simmer over medium-high heat. Meanwhile, combine the fruit spread, lemon zest and juice, egg, and egg yolks in a medium size metal bowl (that will fit well over the simmering water without touching it) and whisk until smooth, about 1 minute.
Once water reaches a simmer, reduce heat to low and place bowl on top of saucepan. Whisk constantly until thickened, approximately 8 minutes, or until mixture is light yellow and coats the back of a spoon. Remove promptly from the heat. Press plastic wrap to the surface and allow to cool. Once the mixture is room temperature, beat in the butter until lightened and fluffy.
Transfer to a clean container place a piece of plastic wrap directly on the surface of the curd. Chill before using.
To Assemble
[url:https://whisk-kid.com/2011/02/how-to-assemble-a-layer-cake.html]Build the cake using this method[/url]. Fill the cake with the mango curd.
Frost the cake using this method and the whipped chocolate ganache.