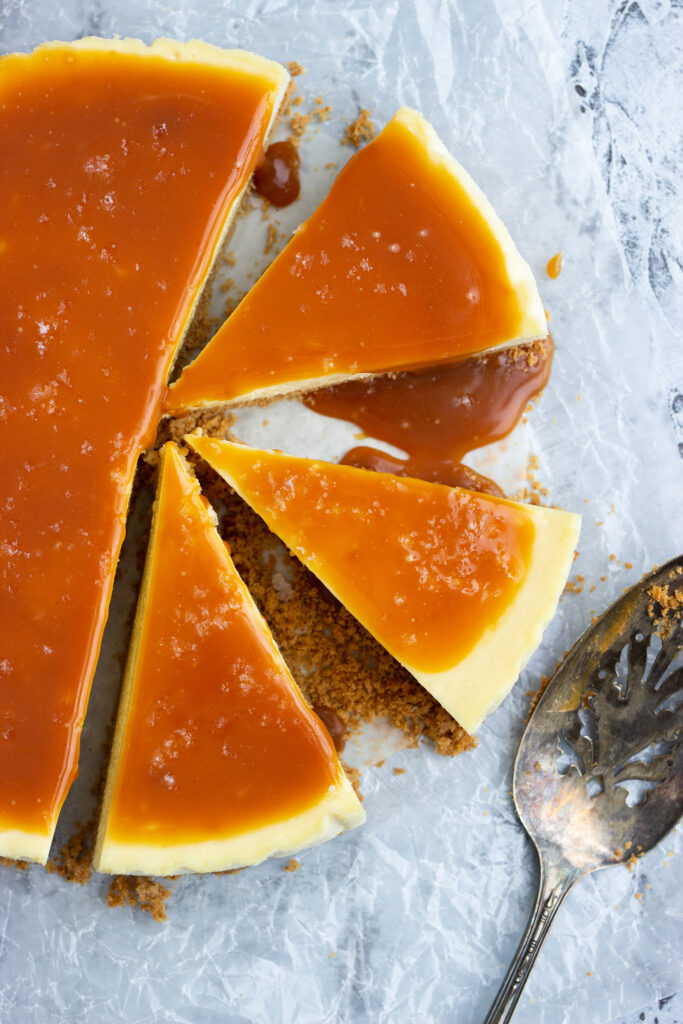 I've been a little quiet lately, but I'm sharing a new recipe that I made for Friendsgiving this year.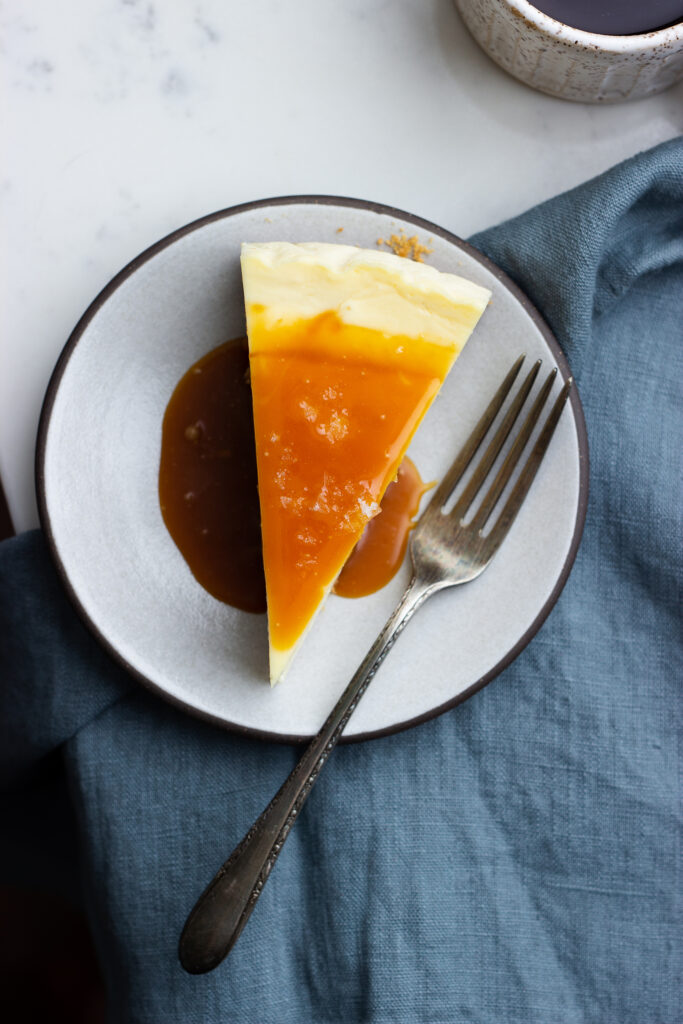 General update: things have been good, but busy. I got a new job and am relearning how to take advantage of spare time.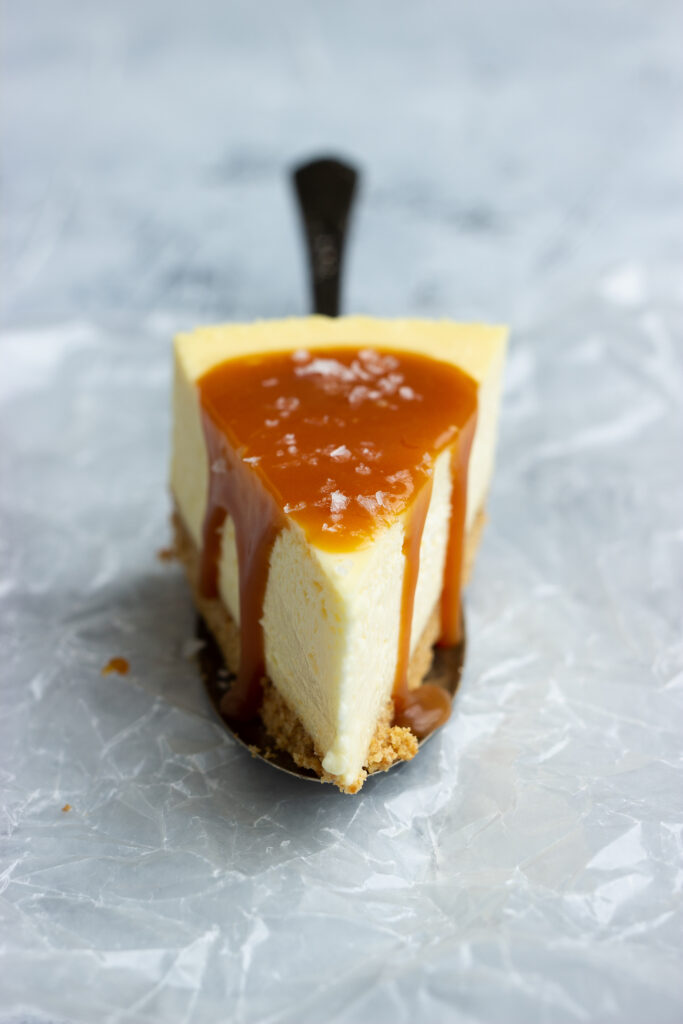 The panini has left me spending a lot of time in the kitchen cooking up savory stuff. Less baking since it's been harder to share with people since S wasn't going into the office and hang time with friends was at an all time low before we were vaccinated.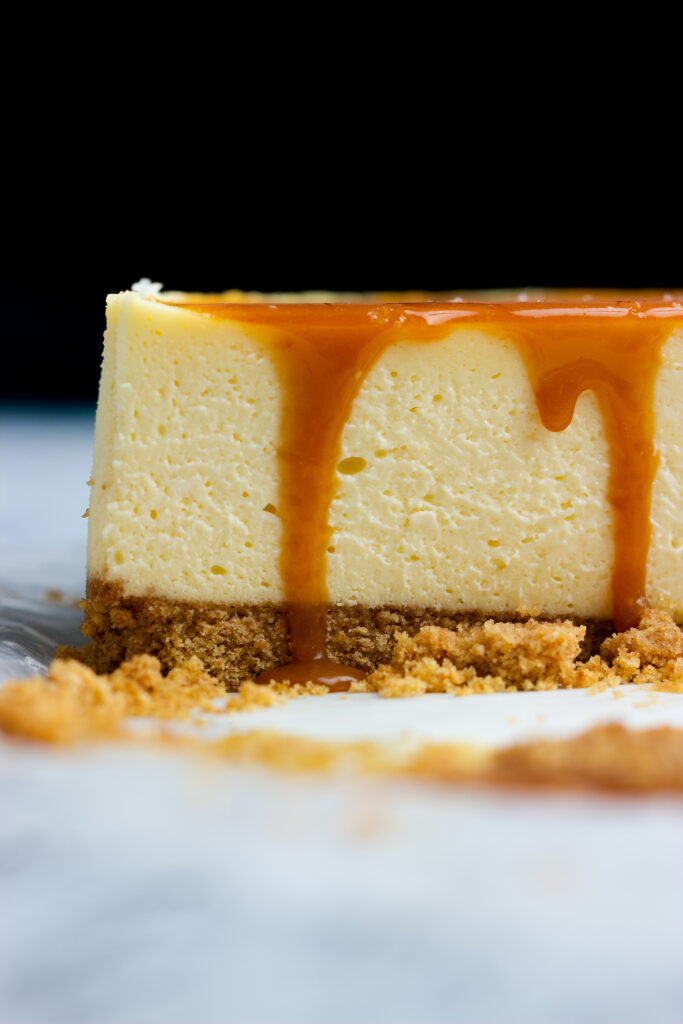 I hope you're all doing well. Pop by my Instagram, @WhiskKid for some pics I never posted here, or visit me on TikTok, @WhiskKid to see some recipe vids I've been working on.
Brown-Butter Salted- Caramel Cheesecake
Brown-Butter Graham Cracker Crust Ingredients
4 Tbsp (60g) unsalted butter
1 3/4 cups (230g) Graham cracker crumbs (from 15 Graham crackers)
2 (25g) Tbsp brown sugar
Pinch salt
Directions
Set oven to 350F. Grease 9″ cake tin. Line sides and bottom with parchment.
Brown the butter and set aside to cool. Pulse the graham crackers in food processor to make fine crumbs. Mix in brown sugar, salt, and cooled butter.
Press crust into tin and bake 10-15 minutes until just beginning to brown. Let cool.
Sour Cream Cheesecake Ingredients
2/3 c (160ml/150g) half & half
4 eggs, room temp
2 tsp vanilla
2/3 c (160ml/150g) sour cream, room temp
2 lbs (900g) cream cheese, room temp
1 1/3 c (270g) sugar
Pinch salt
Reduce oven to 325F.
In a small bowl, mix together half & half, eggs, and vanilla. Set aside.
In a large bowl, beat the sour cream to loosen. Blend in cream cheese on low speed until combined. Add sugar and salt and beat to incorporate.
Slowly pour in the egg mixture and beat to combine. Pour over cooled crust. Bake in a water bath for 1.5 hours, then turn off the oven and crack the oven door 1 inch. Allow the cheesecake to cool in the turned off oven for 1 hour. Chill in fridge.
To remove from tin, dip the cheesecake into hot water for 15-30 seconds. Place a piece of waxed paper on top, then invert onto a flat surface (a baking sheet works well). Invert again onto a serving tray.
Salted Caramel Ingredients
1 c (200g) sugar
6 Tbsp (90g) butter, room temp
1/2 c (120ml) half & half
1 tsp salt
Directions
Cook the sugar in a tall-sided pan, stirring frequently, until caramelized and smooth.
Add the butter and stir to combine.
Slowly add the half & half as you stir.
Add salt and let cool.
Serve cheesecake at room temp with caramel.