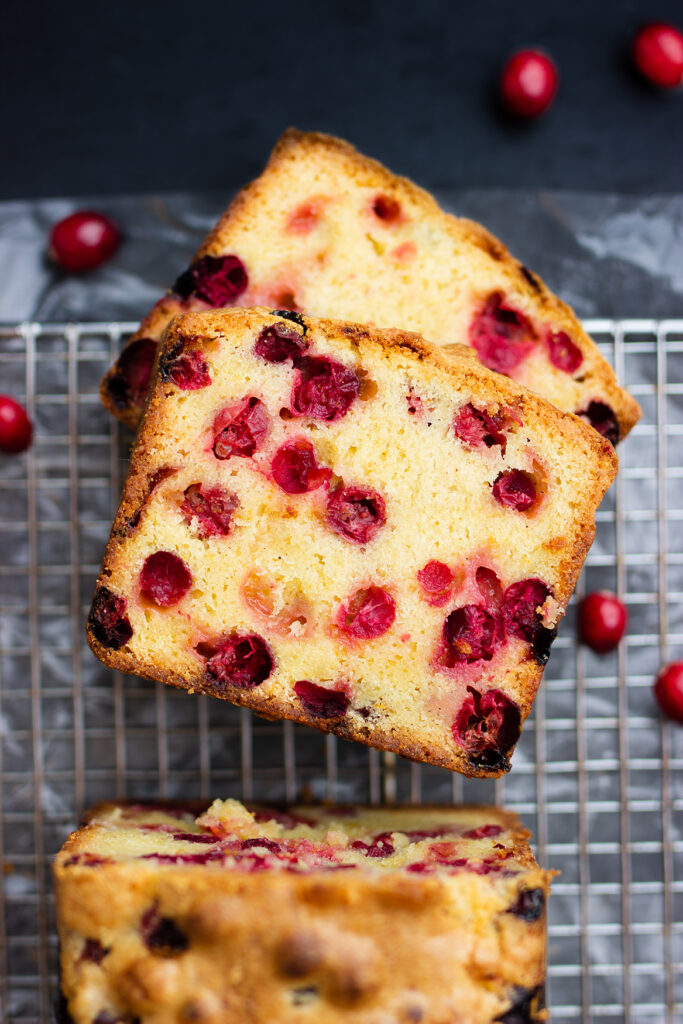 This one-bowl cranberry orange cake is perfect for holiday baking. Adapted from a favorite from The Kitchn, this easy recipe requires just one bowl and an electric beater.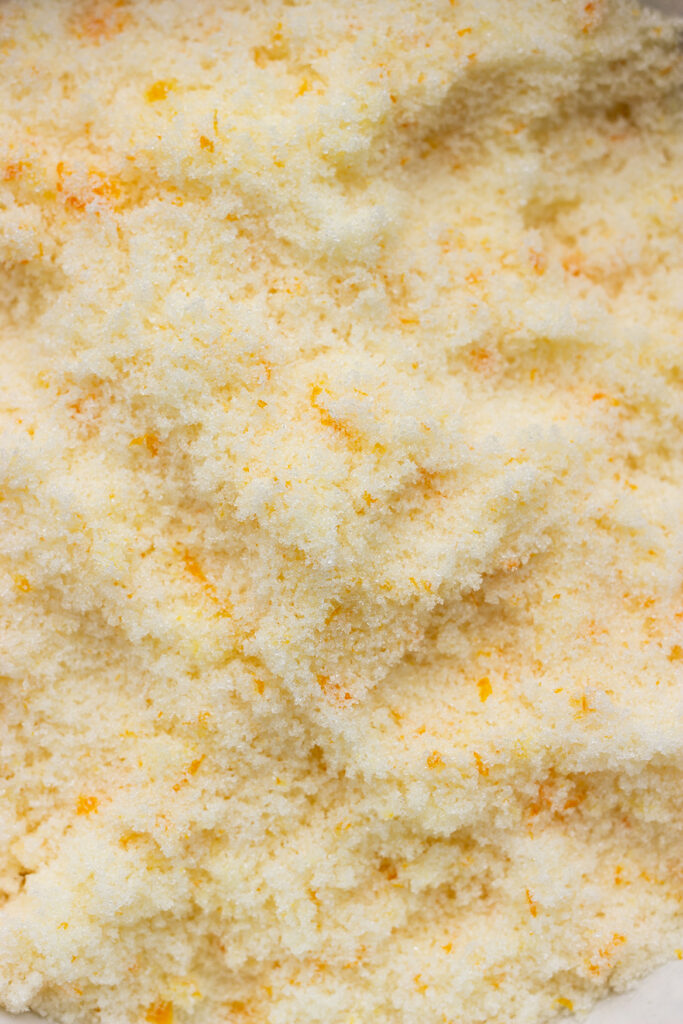 To make the orange flavor really shine, be sure to really work the zest into the sugar using your fingertips. This is a great trick for any recipe that calls for both zest and sugar – pressing the two ingredients together until the sugar looks wet will ensure more citrusy flavor comes through.
I love to bake using my Pullman Loaf Pan (9″ x 4″ x 4″) because it gives the slices such a nice square shape. This recipe will fit in one Pullman Loaf Pan, but you'll need to use two standard (8.5″ x 4.5″ x 2.5″) loaf pans because they have a smaller capacity.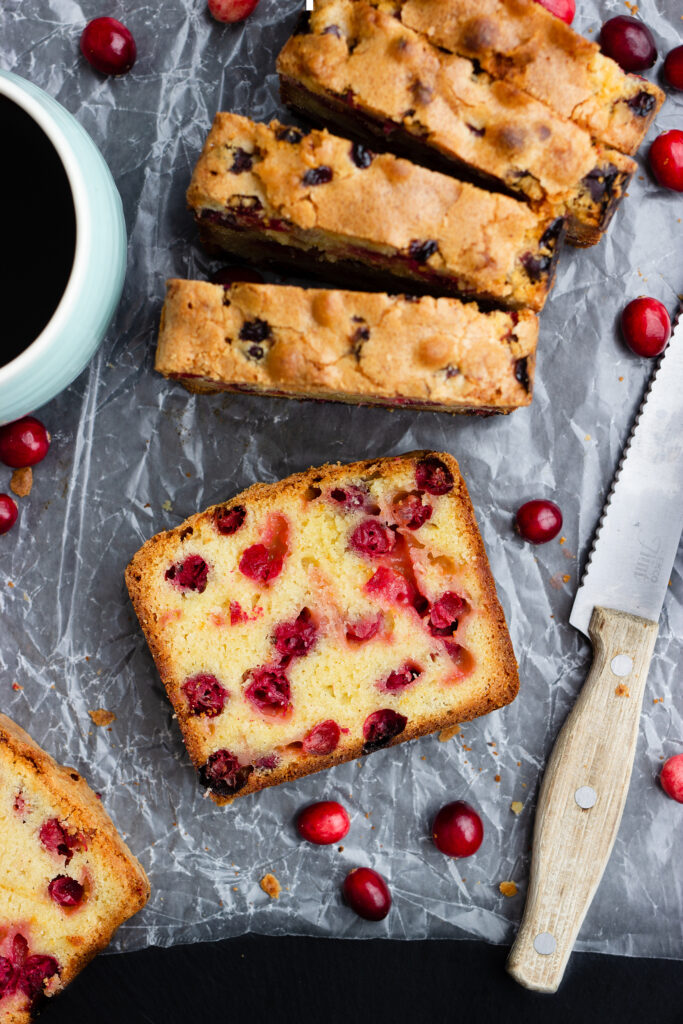 Give this bad boy some time to bake. It's very buttery, so it can be hard to be sure when it's done. The toothpick test doesn't work super well. Wait until it is deeply browned on top and the center presses back when pressed. If you have a thermometer, 210F seems like the sweet spot.
Cranberry-Orange Pound Cake
Ingredients
2 c sugar
Zest of one orange
3 eggs
1 tsp salt
1/2 tsp cardamom
1 tsp vanilla
3/4 c butter, room temp
2 c flour
2 1/2 cups fresh or frozen cranberries (from one 12-oz package)
Directions
Set the oven to 350F.
Oil and line two 8.5″ x 4.5″ x 2.5″ loaf pans or one 9″ x 4″ x 4″ loaf pan.
Combine the sugar and orange zest in a large bowl. Press the zest into the sugar with your fingers until it looks like wet sand, 2-3 minutes.
Add the eggs and beat with an electric beater until light and fluffy, about 8 minutes
Add the salt, cardamom, and vanilla. Beat to combine.
Add the room temperature butter and beat about 3 minutes more until no streaks remain.
Add the flour. Fold to combine. When there are just a few streaks of flour remaining, fold in the cranberries.
Pour into the prepared pan and bake. Smaller loaves should take around 40 minutes – but start checking around 30. If using the larger pan, bake for about 90 minutes – start checking it at 80 minutes. Aim for an internal temp of 210, or until the top is crackly and deeply browned.
Let cool in the pan ten minutes before removing and allowing to cool fully on a cooling rack.