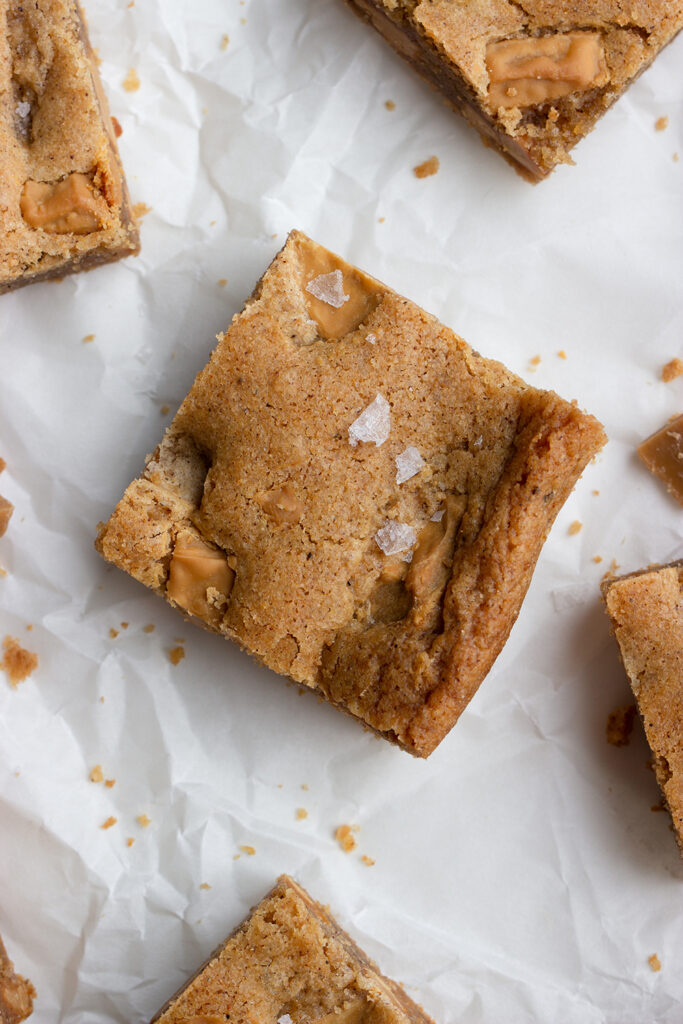 Blondies are the perfect canvas for the lovely flavors of masala chai, and these one-bowl chewy chai blondies are delicious! This recipe is made in one bowl and without the use of a stand mixer for maximum ease.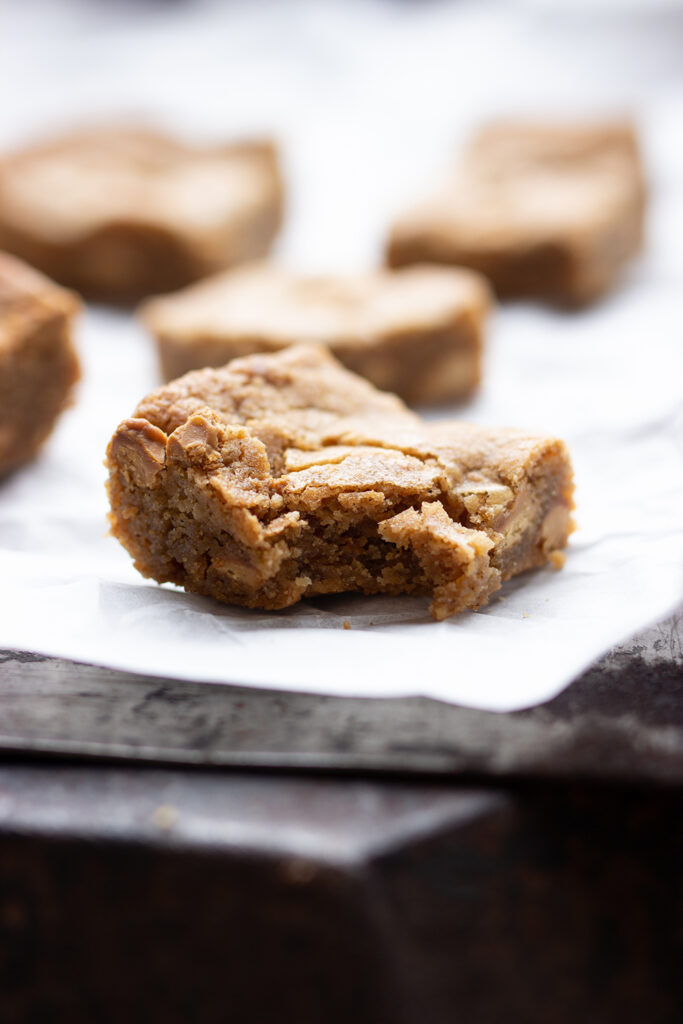 I love infusing the butter with tea to really stay true to the chai flavor profile, but these are an excellent treat without that added step. If you don't have tea or don't feel like going through the trouble, you can totally skip it: just let the butter cool to room temperature before continuing with the recipe. Otherwise you risk scrambling the eggs.
These are a fun and festive addition to any holiday cookie spread, or just a lovely afternoon snack.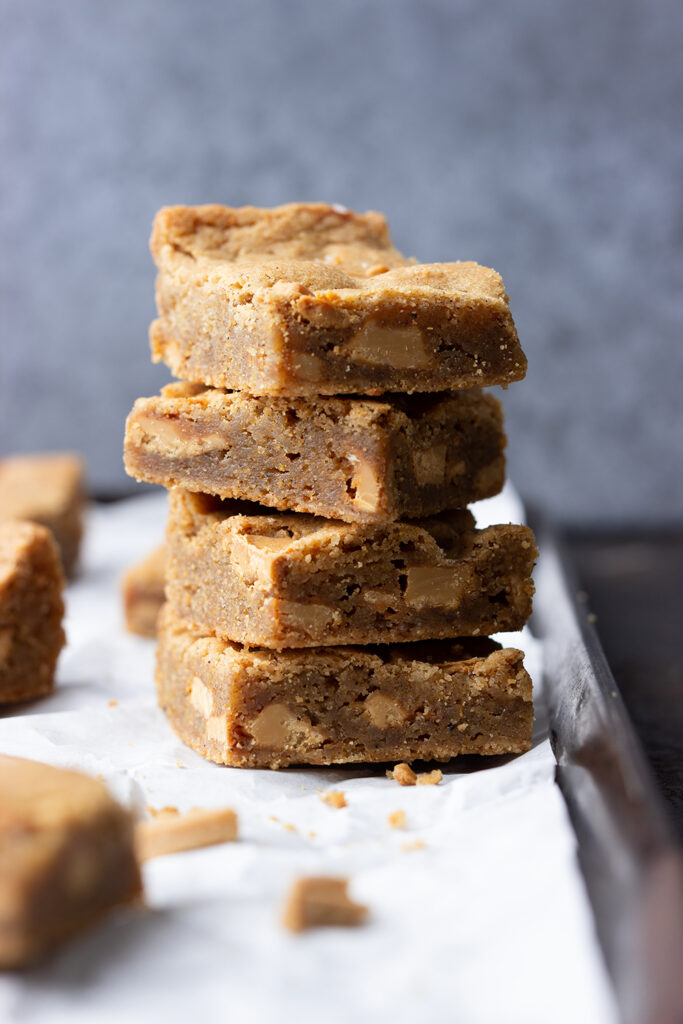 Chewy Chai Blondies
Adapted from Simply Recipes
Ingredients
1/2 c butter
3 black tea bags
1 c brown sugar
1 egg
1 tsp vanilla
1 tsp cardamom
1 tsp cinnamon
1/2 tsp salt
1/2 tsp black pepper
1/2 tsp ginger
1/2 tsp baking powder
1/4 tsp cloves
1/8 tsp baking soda
1 c flour
1/3 – 1/2 cup of mix-ins – I recommend white chocolate
Directions
Oil and line an 8″ x 8″ baking dish. Set the oven to 350F
Melt the butter in a heatproof bowl. Add the tea bags and let steep 15 minutes.
After fifteen minutes, press the tea bags with a spoon or rubber spatula to extract all the butter. Be careful not to tear the bags. Ensure the butter is cooled to room temp.
Whisk in the brown sugar, egg, and vanilla.
Add the spices, salt, baking soda, and baking powder. Stir very well.
Add the flour and fold to combine. When just a few streaks remain, add the chips and fold those in too.
Spread into the prepared pan. Bake approximately 25 minutes until a knife inserted into the center comes out clean.
Cool and slice.