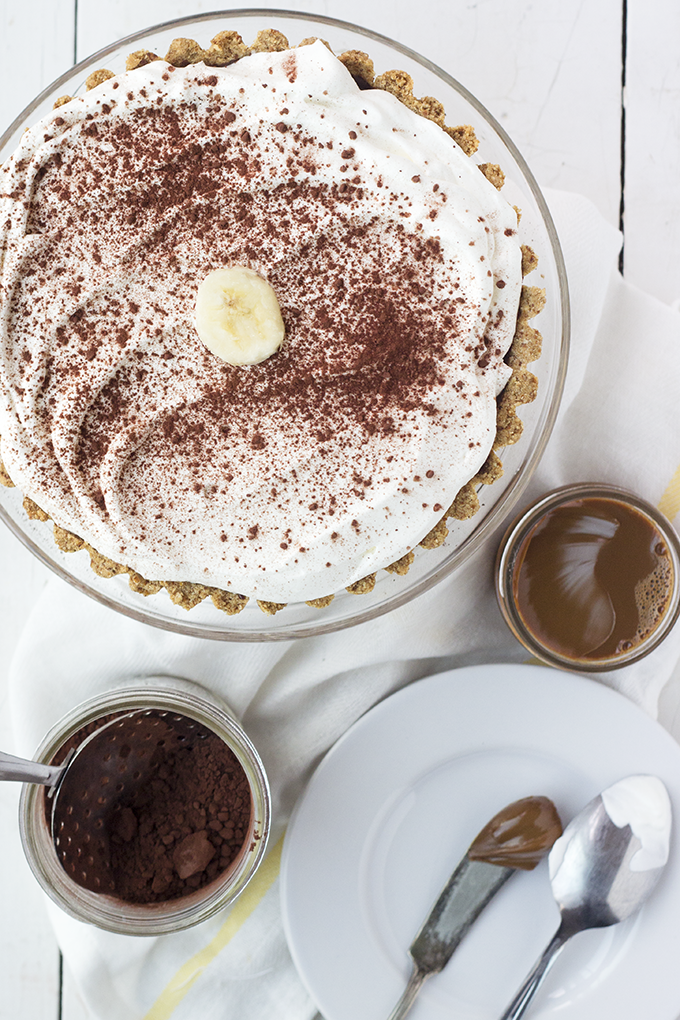 With most of my neighbors at work or school, no one's around to witness the Tetris game unfolding in my driveway.
A battered suede bag hangs heavy on my left shoulder, balanced by an oversize tote on slung over the other, all rounded out with a stack of pillows sandwiched awkwardly against my chest. Stiff, I'm waiting with that special kind of patience – akin to that of waiting for your SO/roomie to unlock the door while you're both unloading groceries from the car – as V fanagles my panini press into a comfortable stillness atop the already loaded luggage.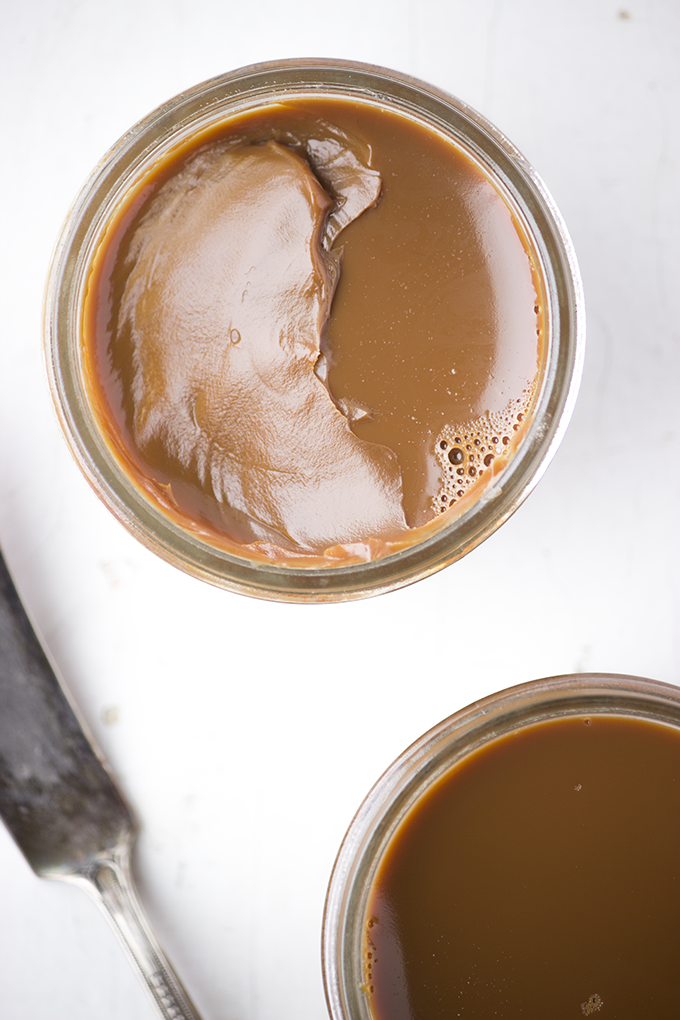 There is much stacking to be done in the trunk of a Mini Cooper.
Packing the car was the last check box on our list of steps to prepare for a weekend away. Now, neatly secured, we were off.
I'm fortunate to have friends that not only "get me" when it comes to food, but to also have those who encourage, appreciate, and – in some cases – relate to the obsession. V hits on all three attributes.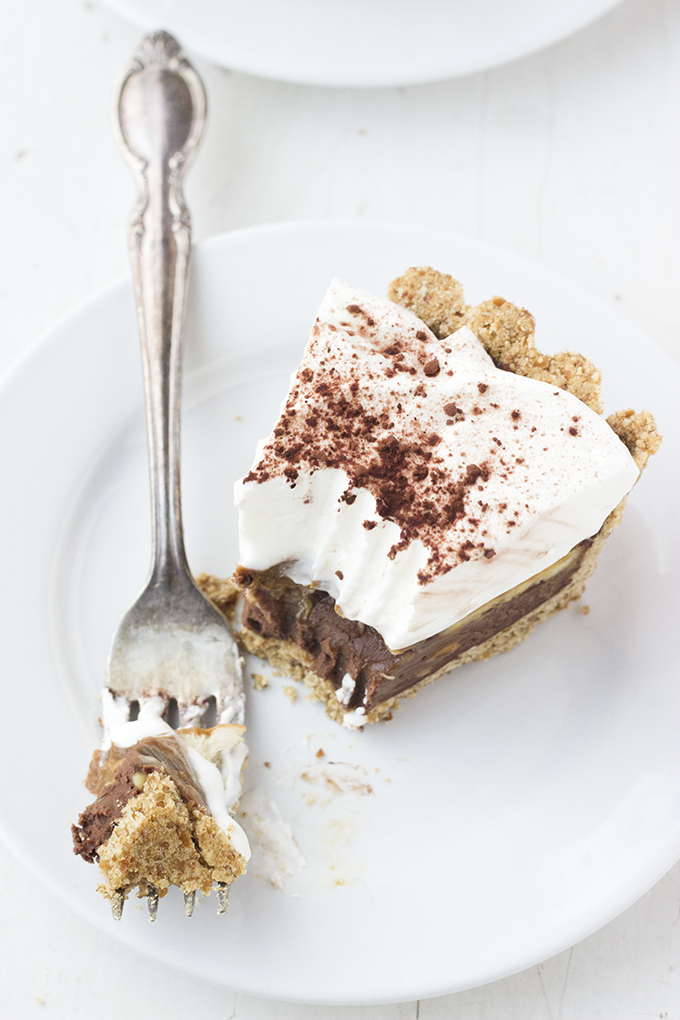 When she invited me to come hang out with her and some other friends who were running everything from 10ks to marathons in Traverse City, I knew she was doing so for the love of food. And our friendship, of course, but also food. Possibly mostly food. But that's ok because food is sorta the glue that seals the deal on our friendship.
Anyway, we plotted the tastiest course for the Cherry Capital of the World that we could muster, and set out toward our destination with empty bellies.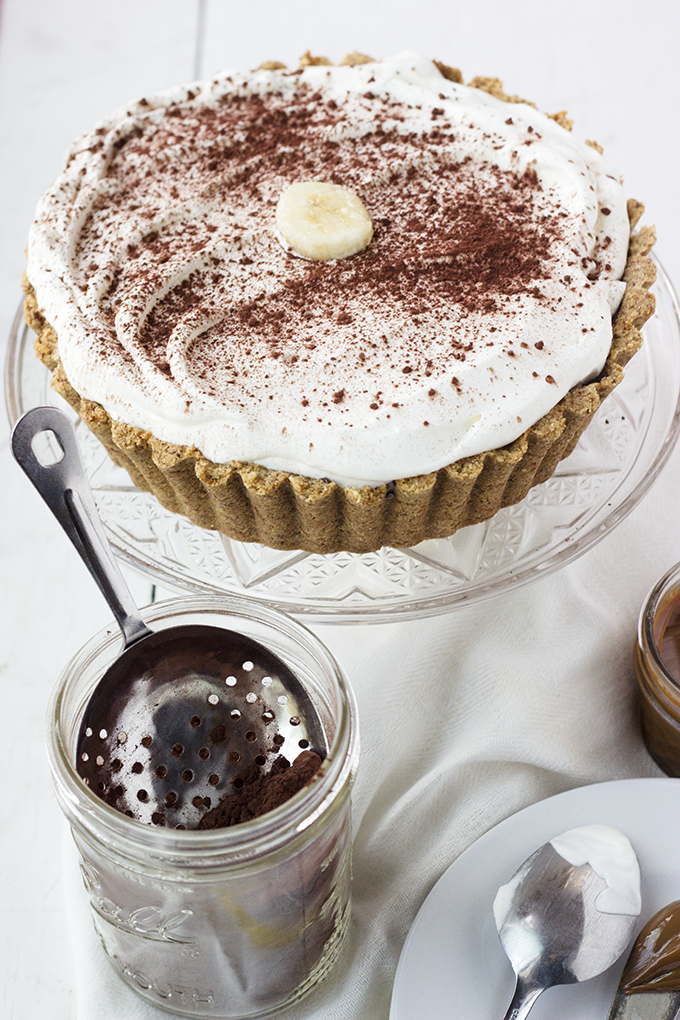 Stops of note:
Amid all the indulgences this past weekend, I couldn't help but recognize that I was surrounded by athletes, chowing down as if I, too, had earned it with blistered feet and tired muscles. And, for a moment, I felt guilty. I thought, more than fleetingly, that maybe the universe was trying to tell me something by opening my eyes to the company that I keep, and that maybe I should take up running again.
But then I remembered that we were all on vacation.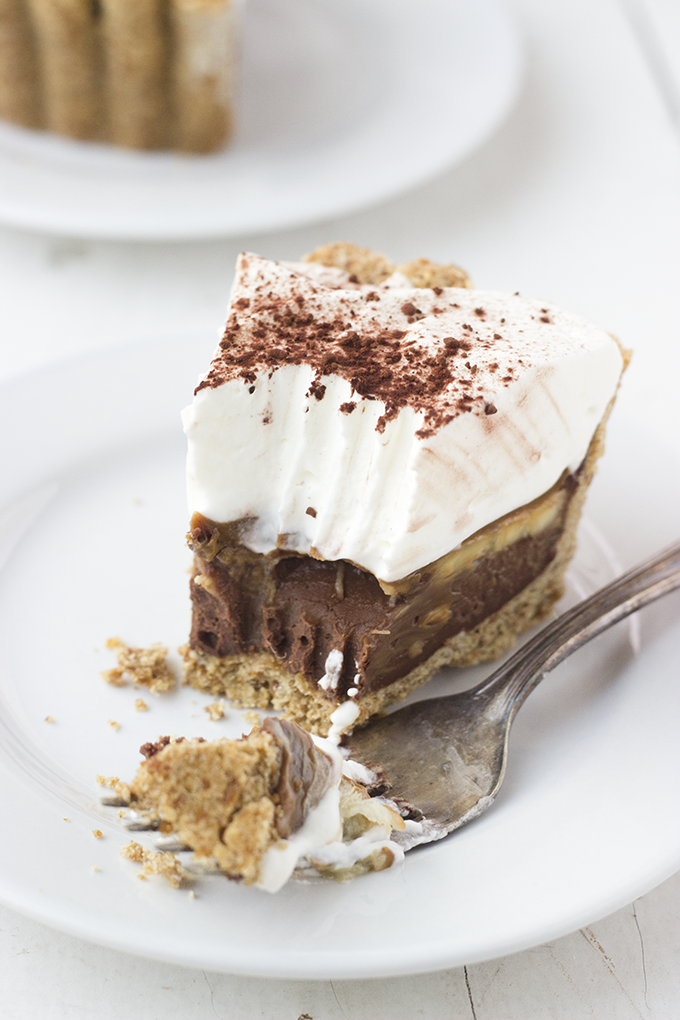 So I finished my bottle of $6 Cabernet and let my worries turn into laughter.

Chocolate, Pretzel, Peanut Butter, Dulce De Leche, Banana Insanity Tart
You know how sometimes you get one of those ideas for a recipe and it kinda sticks with you in the front of your mind until you make it? That was this. It's indulgent, but it all works together, not surprisingly, very well. It's really not hard to make, but there are a lot of steps. Don't let that intimidate you!
Ingredients
6½ oz pretzels
¼ tsp baking powder
¼ tsp salt
11 Tbsp butter, room temperature, divided
¼ c powdered sugar
1 egg
10 oz dark chocolate, chopped fine
2 Tbsp smooth peanut butter
2 1 /4 cups heavy cream, divided
1 banana, ripe - but not banana bread ripe
⅓ c dulce de leche (recipe below)
2 Tbsp granulated sugar
Method
Prepare the crust
Using a food processor, grind the pretzels, baking powder, and salt into a very fine powder. Set aside.
In the bowl of your stand mixer, cream 7 Tbsp of butter with the powdered sugar until very light and fluffy. Add the egg and beat well to combine, stopping frequently to scrape the bowl. Add the pretzle mixture and blend just to combine. Wrap in plastic wrap and refrigerate about 30 minutes until firm but not rock hard.
Press the crust into a 6" - 9" round fluted tart pan with tall sides and a removable bottom. I used a 6" pan. Be sure to firmly pack the edges and the bottom, aiming for a 90 degree angle between the edge and base. You want the crust to be about ¼" thick. When the shell is totally filled, place in the freezer for about 30 minutes, or until completely frozen.
When the shell is chilled, preheat your oven to 350F. Bake shell for 10 minutes, then rotate and bake for another 10 minutes, or until slightly browned. Carefully remove from oven and cool completely on a rack. The shell will be very delicate when warm, but I promise it will get sturdier as it cools!
Prepare the chocolate and peanut filling
Place the chopped dark chocolate in a large, heat proof bowl. Chop the remaining 4 tablespoons of softened butter into ¼" dice and sprinkle over the chocolate. Add the peanut butter in two tablespoon sized scoops. Set aside.
Place 1¼ cups of heavy whipping cream in a small saucepan. Return the remaining 1 c to the fridge to chill - you'll be whipping this later. Heat the 1¼ cup of cream gently to a simmer, stirring occasionally. When you see bubbles forming on the surface, pour evenly over the chopped chocolate mixture. Cover the bowl tightly. Let set 10 minutes, then whisk gently to completely melt the chocolate and incorporate the cream.
Pour half of the chocolate mixture into the cooled tart shell. Slice the banana and layer evenly over the surface of the chocolate. Top with the remaining chocolate mixture and place in fridge to cool completely, about an hour.
When the chocolate is firm, gently spread the dulce de leche over top. If you'd like to use more than ⅓ of a cup, then by all means - go crazy!
Prepare the Whipped Cream
For the last element, whip the remaining 1 cup of cream in a medium sized bowl with the sugar. Beat at high speed until stiff peaks form and then spread evenly over the tart. Serve chilled.
Notes
Crust and chocolate filling slightly modified from <a href="http://www.seriouseats.com/recipes/2012/12/chocolate-pretzel-tart-recipe.html" data-mce-href="http://www.seriouseats.com/recipes/2012/12/chocolate-pretzel-tart-recipe.html">Serious Eats</a><br data-mce-bogus="1">
Crock Pot Dulce De Leche
This is a neat trick! I have a hard time finding dulce de leche at the grocery store, so this saves me when I need it! I like to let it cook overnight, then let it cool while I'm at work, so it's ready to use when I get home at the end of the day.
Ingredients
1 (14 oz) can of sweetened condensed milk
Method
Pour the sweetened condensed milk into two or three small jars with tight-fitting, screw-top lids. I used three 4 oz mason jars.
Place the jars upright in your crock pot and cover with one inch of water.
Place the lid on the crock pot and cook on low for 8 to 10 hours until dark and delicious. Place on counter to cool to room temperature.
Stored in the fridge, Dulce De Leche will keep for two weeks!