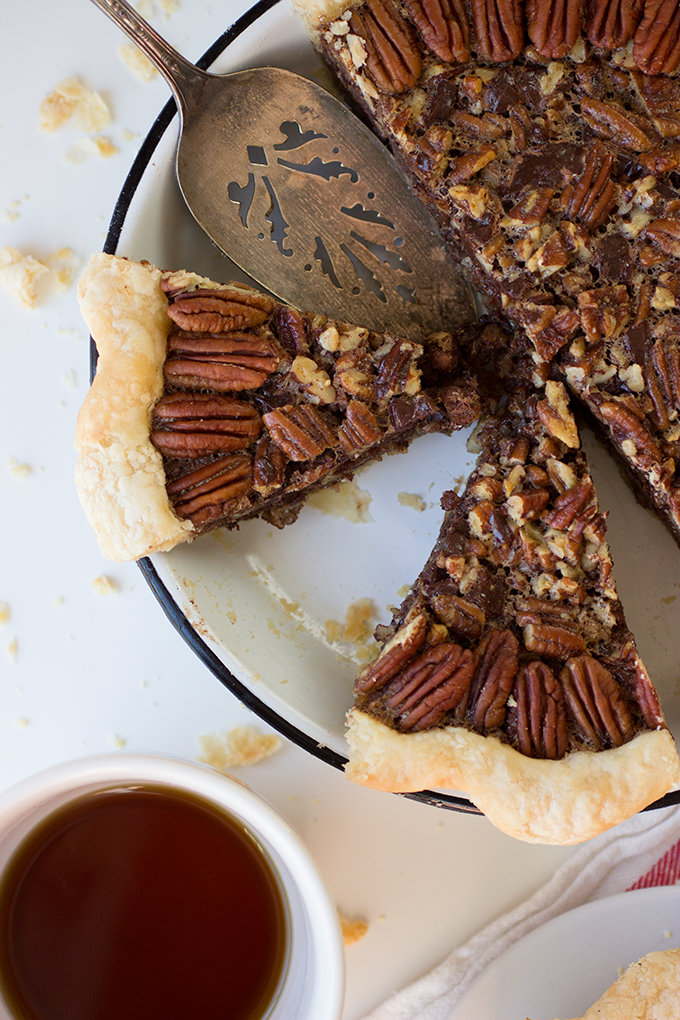 Occasionally, I wonder how different I would be if I had been born into a family of bakers. I wonder if I'd still be baking if I'd learned, as a child, to speak the language of dough. I wonder if the beauty of butter would still fascinate me, or if the magic of eggs would still astound me.
So, in some ways, I'm thankful that I didn't grow up around bakers. I've enjoyed finding my way, making shaggy messes of crusts and bricks of bread, listening to occasional bits of advice that my parents heard – but perhaps never employed – from their own parents.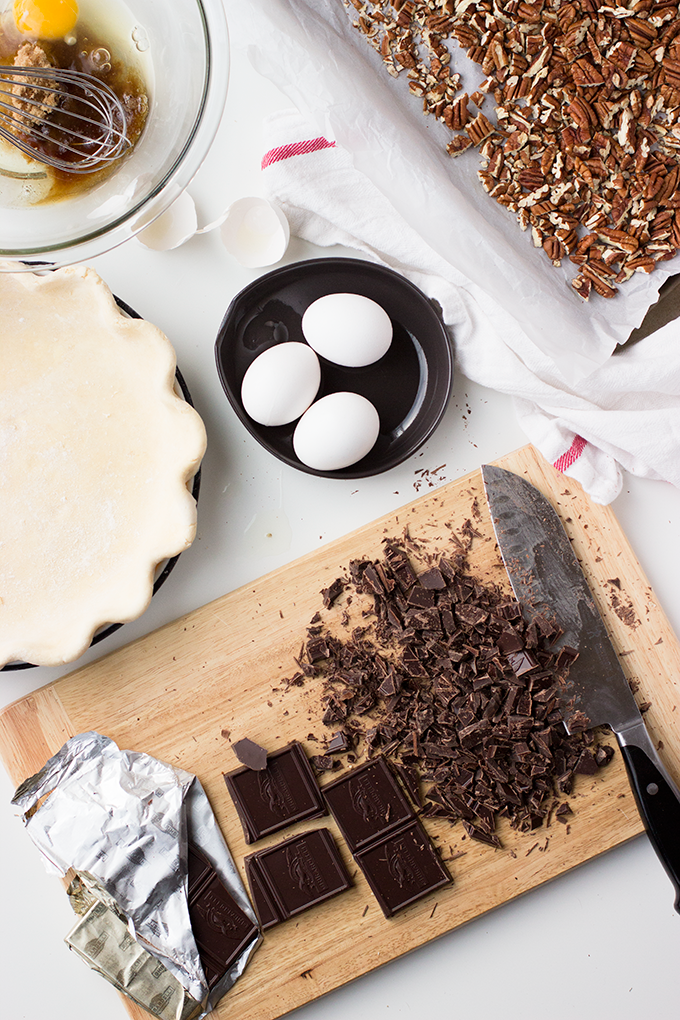 For my very first attempt at scones, Dad gently suggested that I work quickly, but it made no difference. I misunderstood the vague directions in my beloved Fanny Farmer cookbook, and "quickly" worked warm butter and the dry ingredients into a wet sand, then kneaded the dough into an even mass. Soon after, I dejectedly pulled the tray of what appeared to be crackers from the oven. We ate them, and we pretended they were good, but I knew there was work to be done.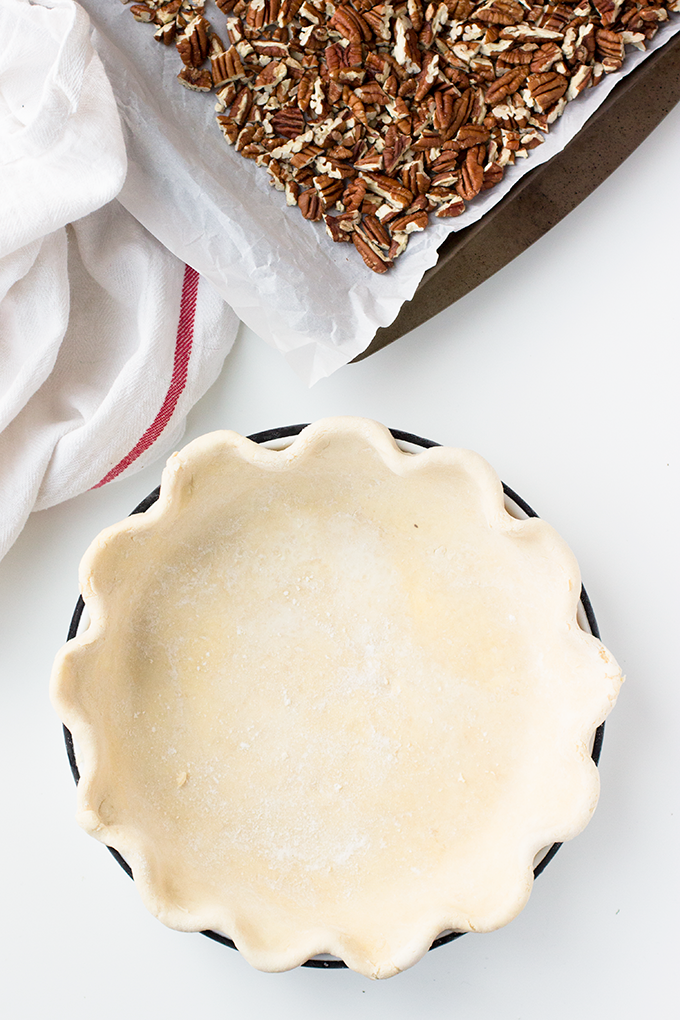 So, I read. A lot. First that ancient Fanny Farmer cookbook, then cookbooks Dad and I would find at garage sales. I found my way online and grew obsessed with learning; spending hours upon hours scanning TasteSpotting and FoodGawker to fill my brain with images and knowledge that I never even knew I needed to know. Tortillas could be made at home? Macarons existed? There were more kinds of bread than rye, potato, white, and wheat; and more kinds of "rolls" than cinnamon?
My mind was humming with possibilities.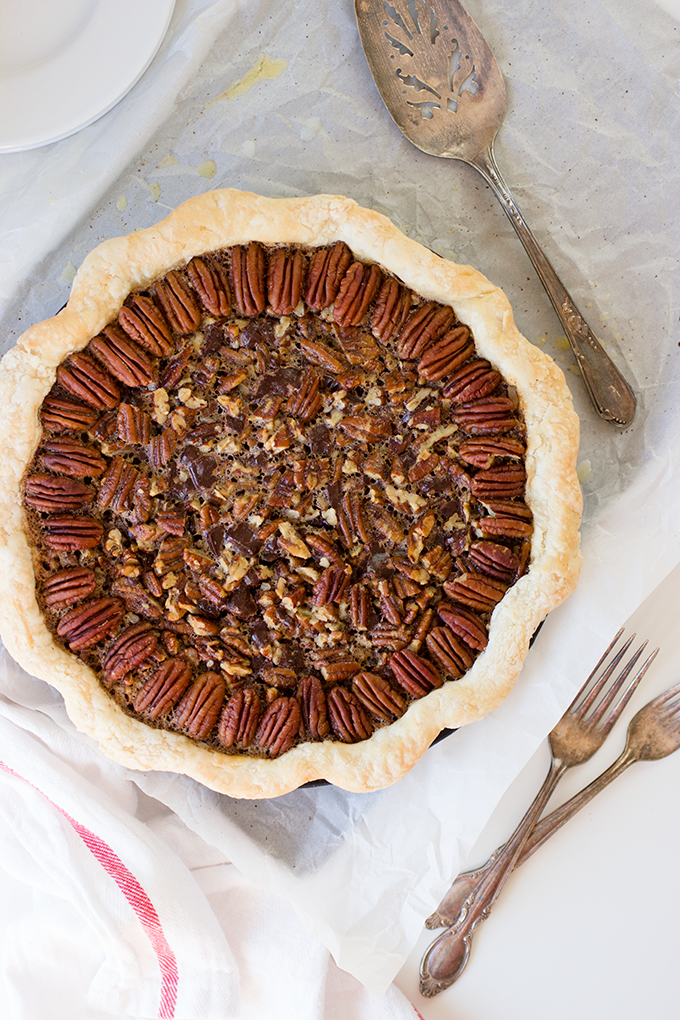 What really got me hooked was an odd recipe for cupcakes that Mom and I saw while watching my BFF (JK) Martha Stewart's namesake show one weekend in May of 2006 (side note: holy crap that was nearly 10 years ago!!!). Before then, I'd only ever seen cupcake recipes that involved creaming butter and sugar together to aerate the batter. This bizarre recipe, however, presented a unique twist: blend the dry ingredients together first, then add the cubed butter. This, Billy explained, would help to prevent excess gluten formation, producing a cupcake with a more desirable texture.
My reaction: whut?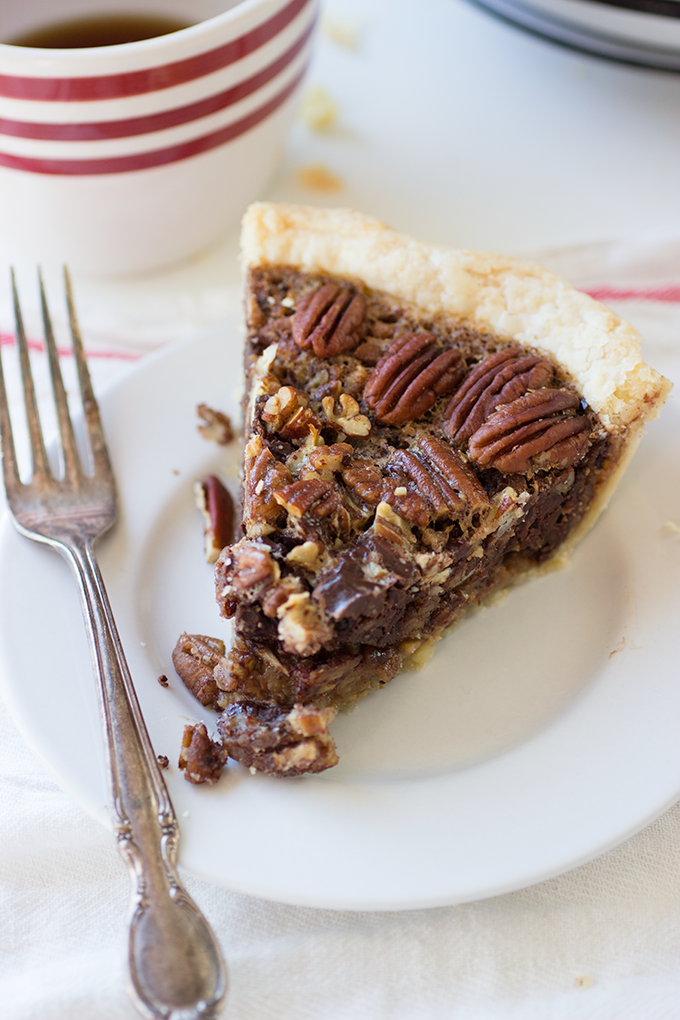 Until then, I'd never really considered the different ways in which ingredients influence the outcome of a recipe. And so: I googled. I began to understand the importance of butter temperature, and the differences between it and shortening. Flour, which I'd once thought of as nothing more than a boring thickener, gained new importance. I learned that mixing was, in a way, its own ingredient – and one that must be of particularly high quality to ensure success.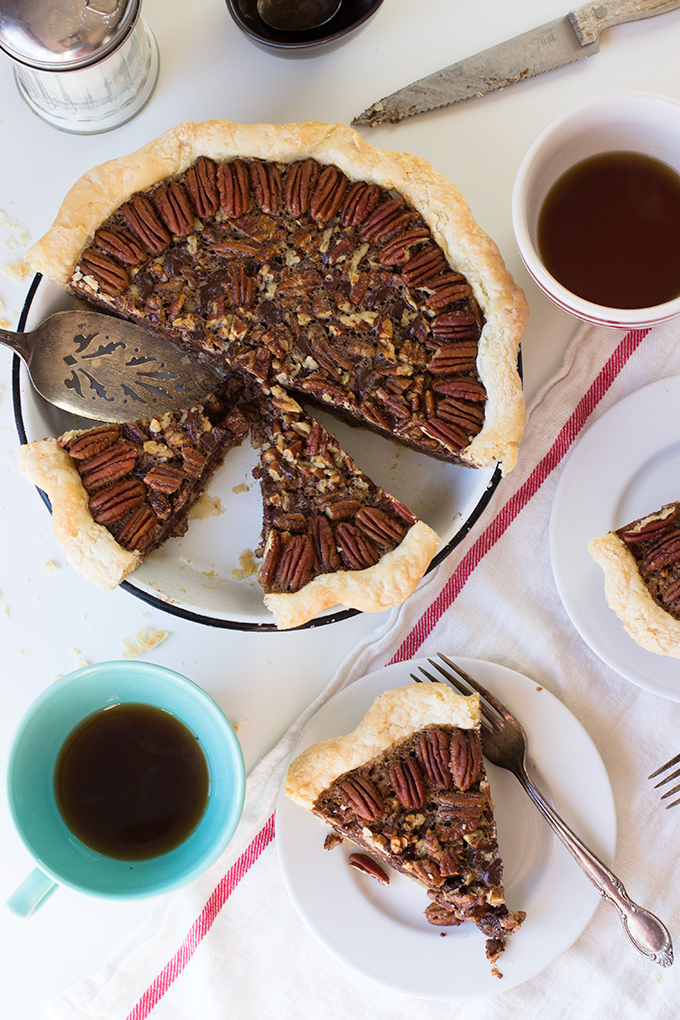 But, most importantly: I learned that I still had a lot to learn. And I think that's what keeps me coming back into the kitchen for more. Beyond, you know, making delicious things to share with my favorite people. But that's a whole different thing.
Anyway, when I was offered a review copy of Russell Van Kraayenburg's new book, Making Dough: Recipes and Ratios for Perfect Pastries, I got excited. Based on the book's description, it seemed very possible that this book might be filled with everything I'd ever wished I knew when I started baking. I thought that it could become my bible, and that it could, perhaps, be just the thing for those getting started in the kitchen.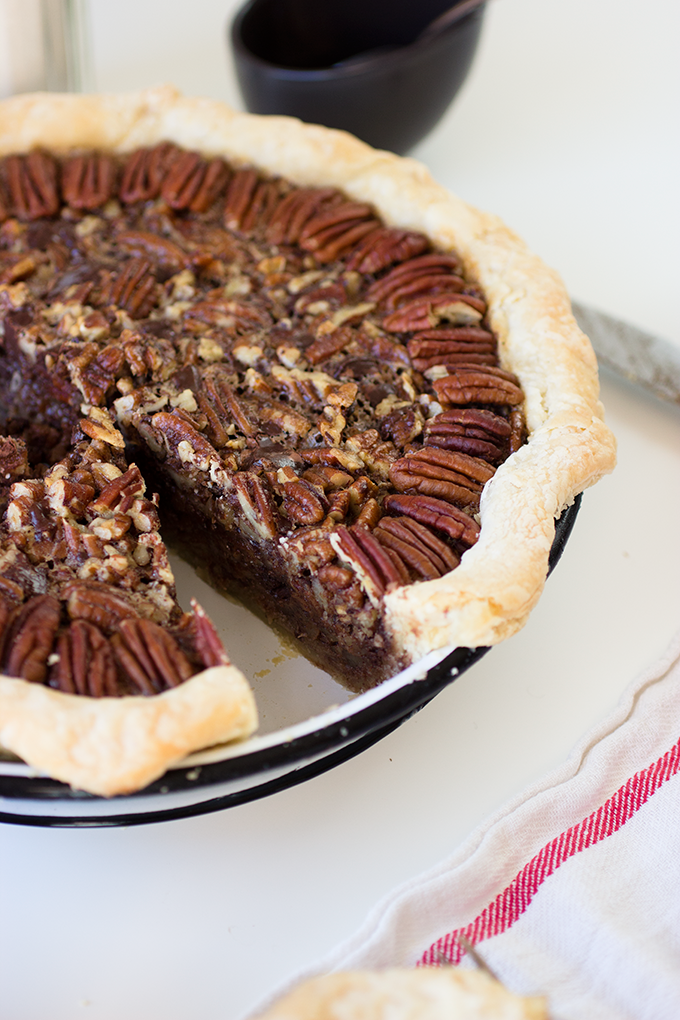 When it arrived, I was elated to discover that I was right! The book is filled with simple, but thorough, instructions for every kind of dough you could ever hope to make. Throughout, there are friendly illustrations to clearly demonstrate the tools, ingredients, and technique bakers will encounter as they navigate the recipes within – and elsewhere.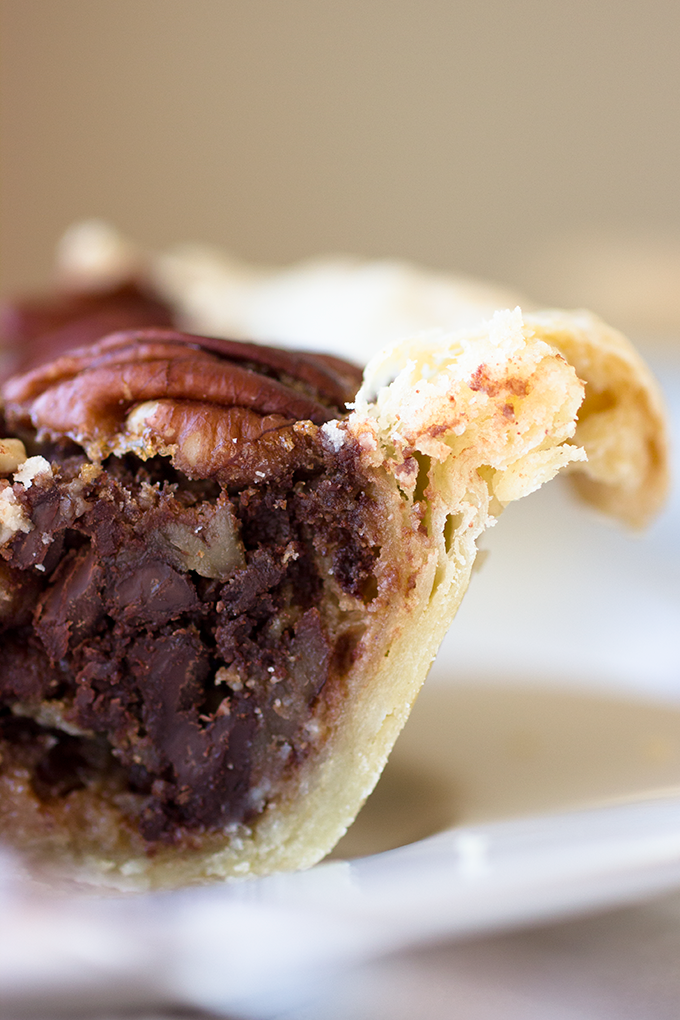 Making Dough is like "textbook meets RomCom," but without that annoying part where the love interest screws it up and makes the story sad for 10 minutes right before the end. Because there is no screwing up with this book, and there is no putting it down. Making Dough arms you with the skills you need for a lifetime of baking and, therefore, happiness. Truly, a gift that keeps on giving.
As part of my review, I was asked to create a recipe from the book and share with you guys, which was totally something I was on board with. While scanning the pages, this Bourbon Chocolate Pecan Pie screamed "hello! Make me!"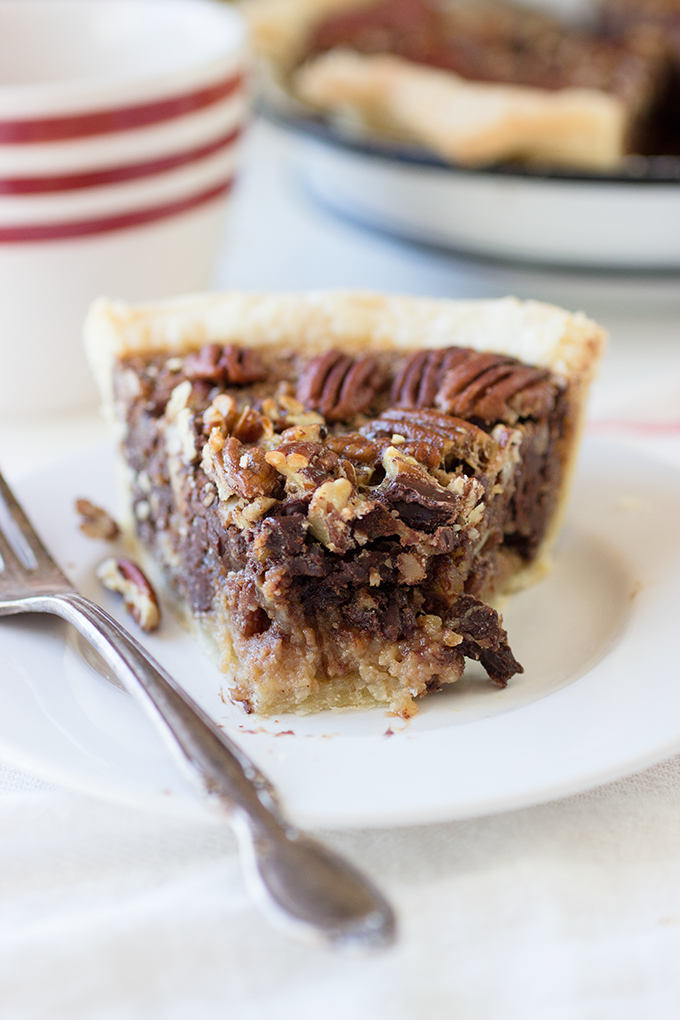 And so, I obliged!
Side note: if you're interested in winning a copy of Making Dough, check out Brandon's blog, Kitchen Konfidence. He made some delicious looking Rye Biscuits with Gouda and Thyme, and is giving away a copy of the book!
Pastry Dough
Author:
Russell Van Kraayenburg
Ingredients
6 ounces bread flour
2 ounces cake flour
1 teaspoon salt
7 ounces (14 tablespoons) unsalted butter, cold
¼ cup water
Method
By Hand Method
Mix flours and salt in a large bowl. Chop butter into ½-inch chunks and add to flour mixture. Pinch or cut butter into flour using your fingers or a pastry cutter, breaking it into pieces about the size of large peas. If using your hands, work quickly to keep butter from melting.
Pour water into flour mixture. Mix dough with your hands or about 10 to 15 turns of a wooden spoon, until it just starts to come together. The dough will be very tough and should remain in a few large chunks.
Place dough on a lightly floured surface and push chunks together. Knead 4 to 5 times, just until it holds together. Flatten dough into a disk about 1 inch thick. Wrap tightly in parchment paper and let rest in the refrigerator for at least 1 hour.
Food Processor Method
Pulse flours and salt in the bowl of a food processor 2 or 3 times to combine. Chop butter into ½-inch cubes and add to flour mixture. Pulse for 1 second about 8 times, until butter is in pieces about the size of large peas. Add water and pulse 3 to 4 times, until dough begins to come together. It may remain in a few large chunks.
Place dough on a lightly floured surface and push chunks together. Knead 4 to 5 times, until it holds its shape. Flatten dough into a disk about 1 inch thick. Wrap tightly in parchment paper and let rest in the refrigerator for at least 1 hour.
Notes
Flour Ratio
This pie dough uses a 3:1 ratio of bread flour to cake flour. The large amount of bread flour results in a relatively high protein content, which helps create a flakier, crisper crust. You may also use all bread flour or all all-purpose flour.
Storage
Because pie dough contains no chemical leavener, it stores well wrapped tightly in parchment paper. You can easily double, triple, or even quadruple this dough recipe and store enough for a month's worth of pies. If you know the shape of the dough you plan to roll later, form it into that shape, about 1 inch thick, before storing to make rolling it later easier. Refrigerator: 4 days. Freezer: 4 months.
Qualities of Good Pie Dough
The Dough Pie dough should be fairly dry and tough to manipulate. You should see dots of butter throughout the dough. When rolling, the dough should hold together well and not tear or break.
The Pastry: Once baked, pie crust should be very flaky. Crust that isn't in contact with filling should crumble and flake easily. Portions touching filling will be slightly less flaky but should still be dry and crisp.
Chocolate Bourbon Pecan Pie
Russell suggests 6 oz of dark (52-70% cacao) chocolate for this recipe. I wanted to find something SUPER dark, but ended up using a bar of bittersweet (60% cacao) Ghirardelli because the baking aisle at Meijer this weekend was OUT OF CONTROL and it's all I could reach. Fortunately, I was delighted with how it turned out! This pie is ooey-gooey in that way that is so characteristic of pecan pie, with a wonderful subtle bourbon flavor and not-too-sweet chunks of chocolaty goodness. A very balanced pie that will undoubtedly be gracing my Thanksgiving table. The only change I made was toasting the chopped pecans before baking - my heart was telling me to!
Author:
Russell Van Kraayenburg
Ingredients
12 oz pecans, roughly chopped
3 oz brown sugar
3 fl oz (1/2 c) light corn syrup
4 eggs
½ oz (1 Tbsp bourbon)
½ tsp cinnamon
½ tsp vanilla
2 oz (4 Tbsp) butter, melted
6 oz bittersweet chocolate, roughly chopped
1 pound prepared Pie Dough (see recipe above), refrigerated
Additional pecan halves, for decoration