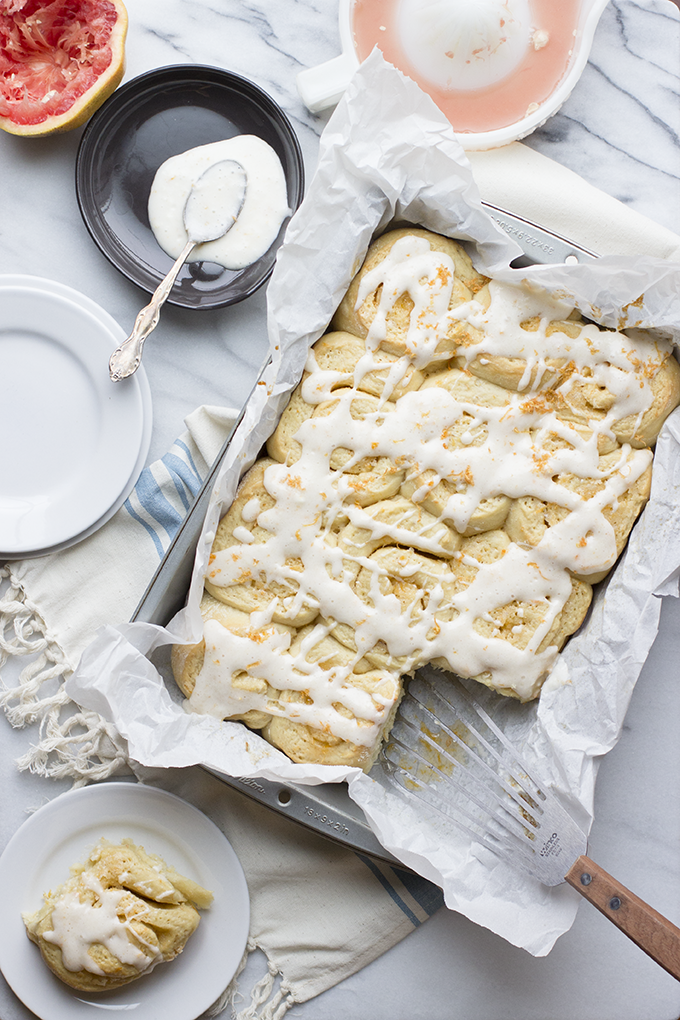 I stopped wearing makeup recently. While it's true that I'm trying to take better care of myself, that had absolutely nothing to do with it. It didn't help my skin clear up, and it didn't help me save time getting ready in the morning. It was because, for the first time in my life, I'd become a reckless abuser of the snooze button. I got to work on time, but it was because I rushed what was once an enjoyable morning routine.
I stopped dry brushing before showers, and I gave up on lotion afterwards. I quit using the facial cleanser I'd so painstakingly sought as a mate to my temperamental skin; reaching instead for a cheap store-brand bottle that burned my cheeks and left my skin parched. Moisturizer was not even a consideration.
I sought no balance in my meals; over-indulging daily in breakfast, lunches, dinners, snacks, and wine. When the weekends came, I wasn't excited to use free time to bake. I didn't want to read. I didn't want to take pictures. I didn't want to go for a walk. I didn't want to cook, and I certainly didn't want to clean up afterward.
I don't know exactly if I was sad, but I was certainly very…. blah. I wasn't excited for much, and the things that I did find myself excited about were met with cautious hesitancy. I didn't aspire to adding "defeated" to the list of vague adjectives I could use to describe my state. Deflated was close enough.
I hate to accept that I even felt that way because I have so much in my life that I should definitely not be "flat" about. Friends, family, health, safety, passions — in no particular order. It's been helpful to have the blog to focus on, which provided a blessed impetus toward making an effort even when things felt oh so very "why bother." I'm so thankful for everyone who has encouraged me to stick with it after all these years.
I wasn't really looking for a new job when the posting crossed my Twitter feed, but the opportunity sparked something in me. As I sat, briefly imagining my life in a different role, the timing started to seem like fate. I didn't think for a second that I was a shoo-in, by any means, but I felt hopeful and optimistic; adjectives that hadn't, I realized, applied to me for quite some time. I had to apply.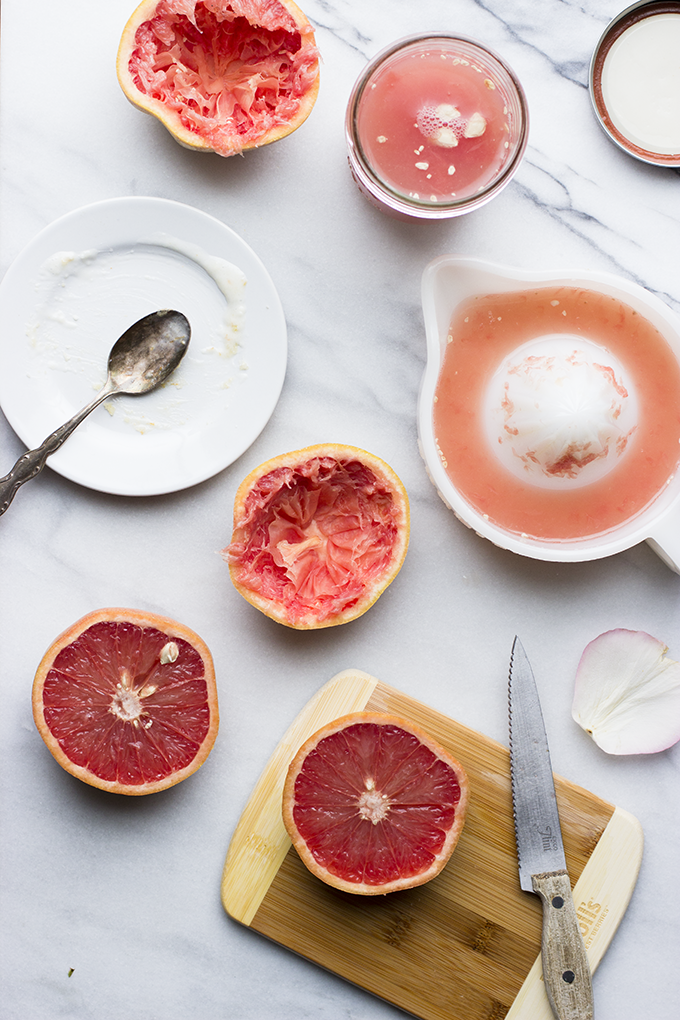 In the panic and fear that is graduating from college, I bit at the very first job opportunity that crossed my path. I mean, really, I would have been dumb not to — jobs aren't exactly easy to come by. It's certainly not that there was anything inherently wrong with the job I had… I just don't think it ever occurred to me that the industry might not suit me. I don't think I realized that a personal connection to work was even an option, you know? Work is work. You work at work. You have a job, and you do it, and then you go home and you don't think about it for two days, and then it starts over. That's what being an adult is. Right?
When I started looking for jobs after college, I cast a wide net — and I know I'm not alone in this — because I had to. My grades were fine, but I wasn't an absolutely exceptional student. I wasn't a part of any organizations. I didn't do a lot of volunteer work. I didn't play sports. It's not like I had any sense of power or an upper hand; it was 100% "open yourself to every possibility and then take what you can get" back in the spring of 2013, and it probably still is. It wasn't about finding the perfect job, it was about finding the job so you could quit hyperventilating every. single. time. someone innocently asked you, "so what's next?" It was about signing the acceptance agreement as soon as possible so you could finally, for the first time in months, get some sleep. I don't think I've ever felt such relief in my life as the moment I was told, that spring, "you got the job."
But that's just it: it was more relief than joy. Don't get me wrong – I'm so thankful and appreciative for that job because I learned so much about… well, everything. More than I ever could have learned in school. I had some wonderful mentors and got to work on some awesome projects. And, truly: I liked what I did.
But, when it came down to it, I was always happy to go home at the end of the day.
Even during the day, in the office, coworkers would ask me: "Why are you here? Why aren't you working in food?" It was a fair question, but I didn't know how to answer it. Working "in food" just never seemed like a real possibility, I guess? It sounded like a dream, but living in the middle of Michigan…. Well, let's just say that there aren't a lot of options for that kind of thing.
But then, there was that fateful second in the existence of (and my obsession with) Twitter. And after that: there was the process of applying and — remarkably — interviewing.
And, in me, there was a growing sense of hope and purpose and just plain-old excitement that I hadn't felt in a really, really, really long time.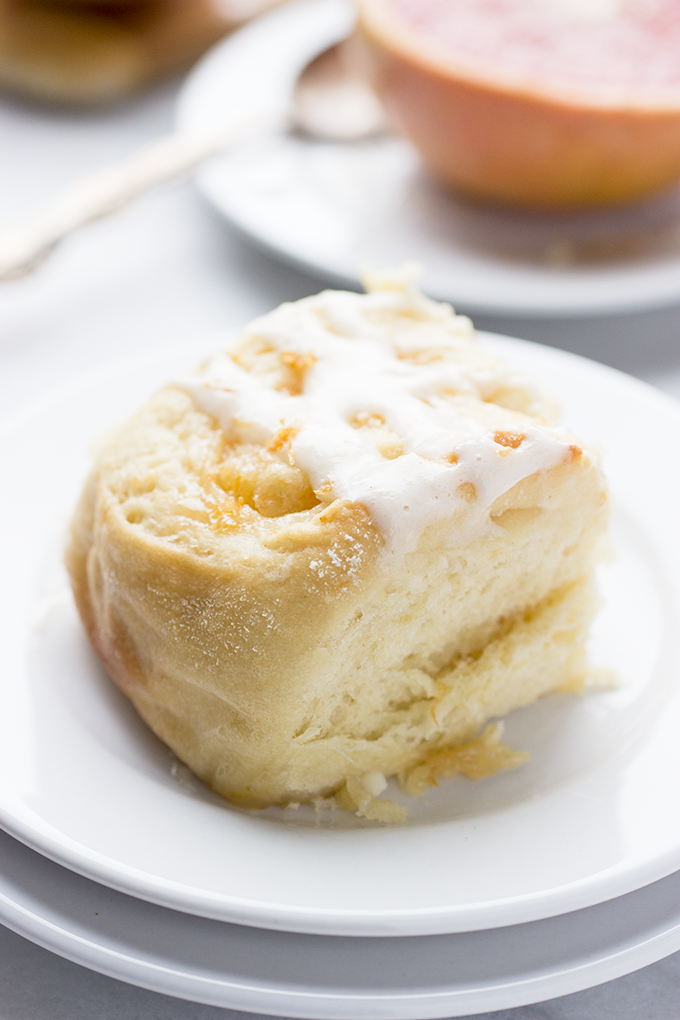 I was shaking, on the phone, when they told me I got the job. Sometimes, I still don't believe it's true, but I'm delighted to say it is, and that I celebrate the fact every freakin' day.
Sticky Grapefruit Rolls
To make a pan of these bad boys, pop on over to The Kitchn for Faith's Sticky Lemon Roll recipe. Sub all instances of lemon for the appropriate amount of its grapefruit cousin. They're so pillowy soft, you're going to want to eat the whole pan as much as you're going to want to nap on it.